Hunt: Showdown La Luz Mala Guide – Weapons, Skills, Strengths, and Everything to Know
La Luz Mala brings her own set of unique skills to the table.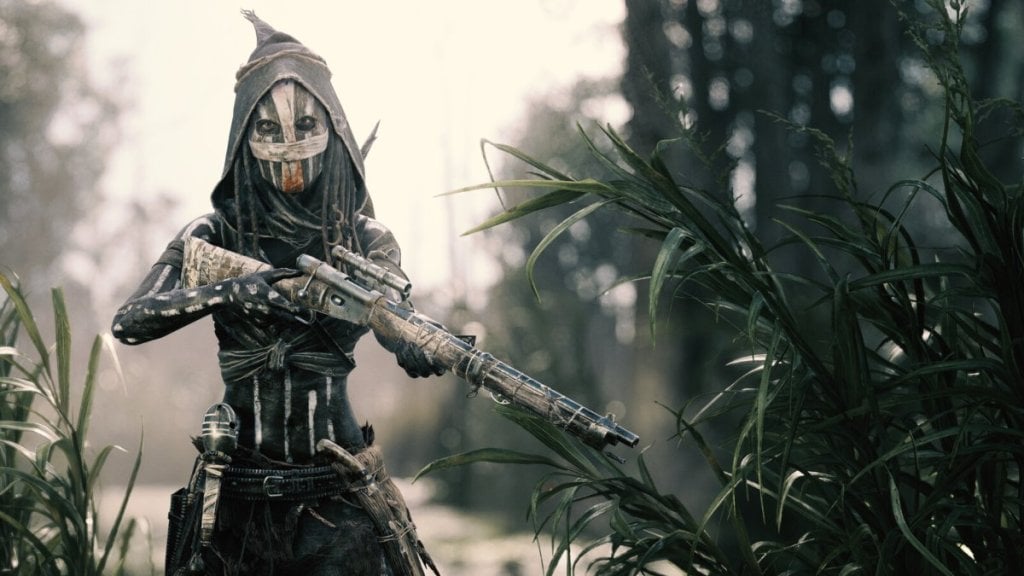 The mysterious and horrific world of Crytek's own Hunt: Showdown is about to get a bit more company as the game's latest character, La Luz Mala enters the fray. As the hunt for fortune and glory continues, there's no doubt that this new character is going to make very many players excited to test out her skills and put them to the test.
So if you're interested in learning all that you can about this amazing new character, then we can help. Let's break down her weapons, skills, strengths, and everything else that you're going to want to know about La Luz Mala.
Hunt: Showdown La Luz Mala Guide – Weapons, Skills, Strengths, and Everything to Know
The first thing to know about La Luz Mala is that she's a Legendary Hunter and her backstory is based on an actual real-world myth of La Luz Mala. The real La Luz Mala myth is pretty ominous, and this character is directly inspired by it, as a girl who's seemingly been taken over by the spirit of La Luz Mala itself.
Related: What is a Clean Sweep in Hunt: Showdown? – Answered
Aside from that, the other main thing to know about La Lux Mala is that she comes with a variety of great weapons to have at her disposal. Her firearm skins include an exclusive variant of the Caldwell Conversion Pistol called the Raiz Mala.
Her long-range weapon is another exclusive skin called the Del Ojo, a root-like version of the Vetterli 71 Karibiner Deadeye. Last but not least is the awesome new Choke Bomb that she can throw to smoke enemies out of hiding. It's themed, of course, looking like some kind of malicious doll, and this skin is called the Premio del Tonto.
Going off of her weapons, it's safe to say that La Luz Mala is a character you're going to want to use for medium to long range, making her a perfect choice if you want to be the scout for your team. Her look goes great with the scout theme too, as she blends in perfectly with foliage and swamps.
---
Well, that's all you need to know about Hunt: Showdown's La Luz Mala! Hopefully, this helped you utilize her the best you can. And be sure to check out some of our other helpful guides too, such as "Hunt: Showdown LeMat Mark II Carbine Guide – Stats and How to Get". Don't forget to like Gamer Journalist on Facebook for all of the latest on Hunt: Showdown!