Hunt Royale Tier List
Hunter Royale has us hooked!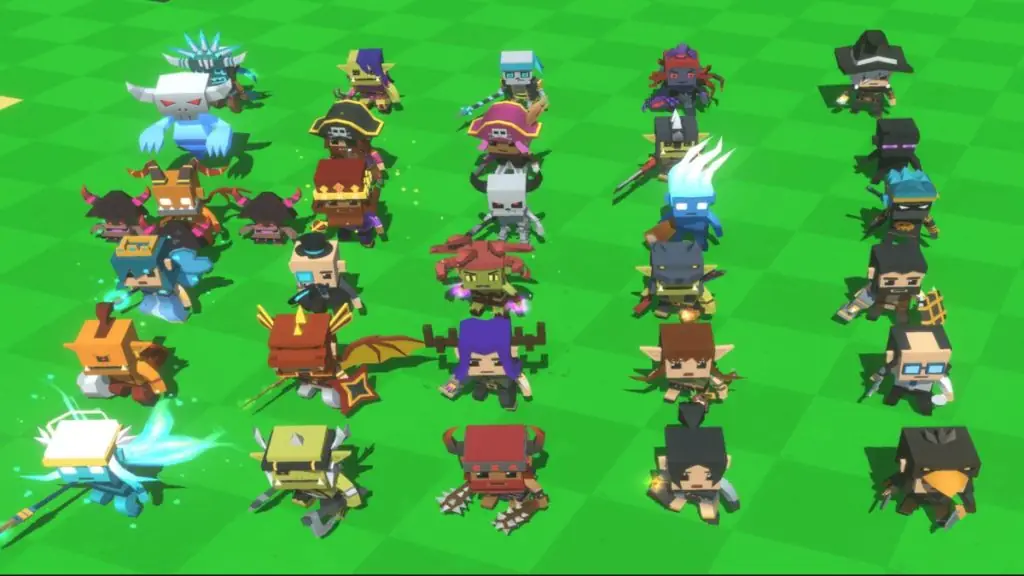 Hunt Royale has been blowing up the gacha game circuit, so you know that means it's tier list time. The core gameplay consists of fighting against monsters and other players in several game modes across multiple maps. Hunt Royale offers multiple game modes to choose from, which we will discuss in more detail below. And like all good gacha games, it's crack. We go at these kind of games hard, and in doing so, our tier lists are born.
With 43 hunters and counting, it can hard picking through them and figuring out which hunter works best for which mode. Luckily, we did the hard work for you.
Related: Best Gacha Games of 2022
Hunt Royale Tier List
Rather than present this like a typical S-D rank list, we will list hunters by mode. There are not so much universal rankings as there are hunters who are better for certain modes. Below are the four modes and the hunters to best utilize for those play modes.
Best Hunters for Hunt Mode
Hunt mode is a battle royale mode where you battle monsters instead of other players. It is a straight forward mode where you fight against bots, so really, who you pick can just come down to personal preferences for this mode.
These are just some of our personal favorites.
Vlad
Sniper
Phantom
Ninja
Raging Orc
Lifestealer
King
Hammerdin
Gentleman
Berserker
Druid
Ancient One
Minotaur
Efreet
Boom Boom
Best Hunters for Co-Op Mode
Co-op is a bit different. In this mode, two online players, random or friends teamed up, team up to protect the king from the upcoming waves of monsters for as long as possible. The best hunters here will ideally damage multiple enemies at once.
These are the best hunters to have by your side.
Gray Wolf
Mad Doctor
Gentleman
Frozen Queen
Engineer
Phantom
Spider Queen
Vlad
Ancient One
Zeus
Efreet
Boom Boom
Best Hunters for Bounty Hunter
Bounty hunter is a classic battle royale mode. In it, players battle against others online. Each time you die, you respawn, consuming up some valuable time each death. Killing opponents in this mode gives you points, and the player with the most points when the timer runs out gets the crown.
These hunters know how to snag the bounty.
Sniper
Phantom
Ninja
Stealer
Gray Wolf
Gentleman
Elf Archer
Renderman
Crow
Minotaur
Best hunters for Boss Hunt
Legit our favorite mode in Hunt Royale, hands down. Boss hunt mode is an advanced mode that is only unlocked after crossing the 1000 trophy mark. In this mode, note the importance of choosing the best possible Hunter with very high damage and a high attack speed.
These hunters never fail us in Boss Hunt.
Ancient One
Phantom
Vlad
Ninja
Sniper
Lifestealer
Gray Wolf
Gentleman
Engineer
Axe Master
Hammerdin
So there you have it. Our official Hunt Royale tier list for July 2022. Keep in mind, we will update the list as new updates and characters release. There is just something soothing about a gacha game with voxel graphics. It's the gaming equivalent of mac n' cheese.
In other words, it's pretty much always good.