How to Upgrade Any Matrix to Level 5 in Tower of Fantasy
Upgrading a Matrix can provide the boost you need to advance through the game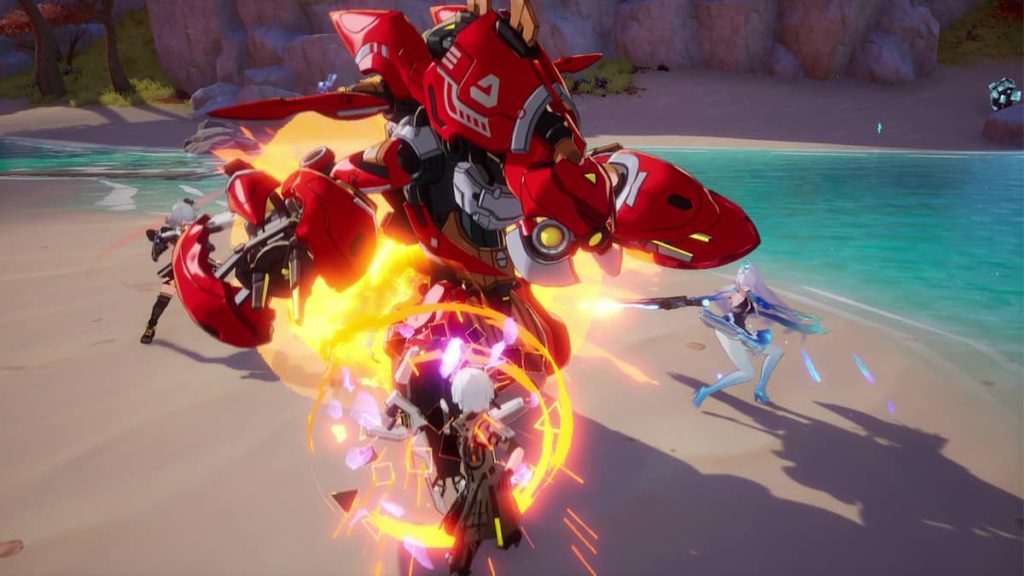 After progressing through Chapter 1 of Tower of Fantasy, you will begin to unlock Matrices (or Matrix). These are essentially Chips that can be attached to your weapon in order to provide specific power ups or upgrades. Every weapon can hold up to four different Matrices, and each Matrix will be assigned a certain spot in one of four fixed slots; Thought, Memory, Belief and Emotion.
Matrix Chips are also part of Chapter 2 in the Wanderer's Log, in which players are tasked with upgrading any of them to Level 5. In this guide, we will explain everything you need to know about how to upgrade any Matrix to Level 5 in Tower of Fantasy.
How to Upgrade Any Matrix to Level 5 in Tower of Fantasy
The first step to upgrading a Matrix is finding one. Luckily, there are several ways to find them in Tower of Fantasy. One method is to upgrade your Suppressor until you reach Level 1.5, at which point you will then receive an Echo: Until the End Matrix. Alternatively, you can also purchase the Hilda Matrix Chip from the Wanderer's Supplies section in Tower of Fantasy's in-game shop.
Related: How to Solve Chowchow Puzzle in Tower of Fantasy
Once you've obtained a Matrix, you can upgrade it to Level 5 by going into your "Weapons" menu and selecting "Matrices". From there, you should see a list of all the Matrix you own. At which point you can click on any one of them and hit "Develop".
You will develop your Matrix using Matrix data packs, which you should already have at this point in the game. However, if you don't yet have any, you can always acquire some from password chests, bounty missions and the points store. Then, you can simply use these data packs to upgrade your Matrix until you reach Level 5.
That's everything you need to know about how to upgrade any Matrix to Level 5 in Tower of Fantasy. If you're interested in more Tower of Fantasy content, be sure to check out our guides section here at Gamer Journalist. Where you can find information like all Astra Scenic Points or how to do the Infinite Stamina Wall Climb Trick in Tower of Fantasy.