How to Unlock the Home System in Tower of Fantasy
Home is where the heart is.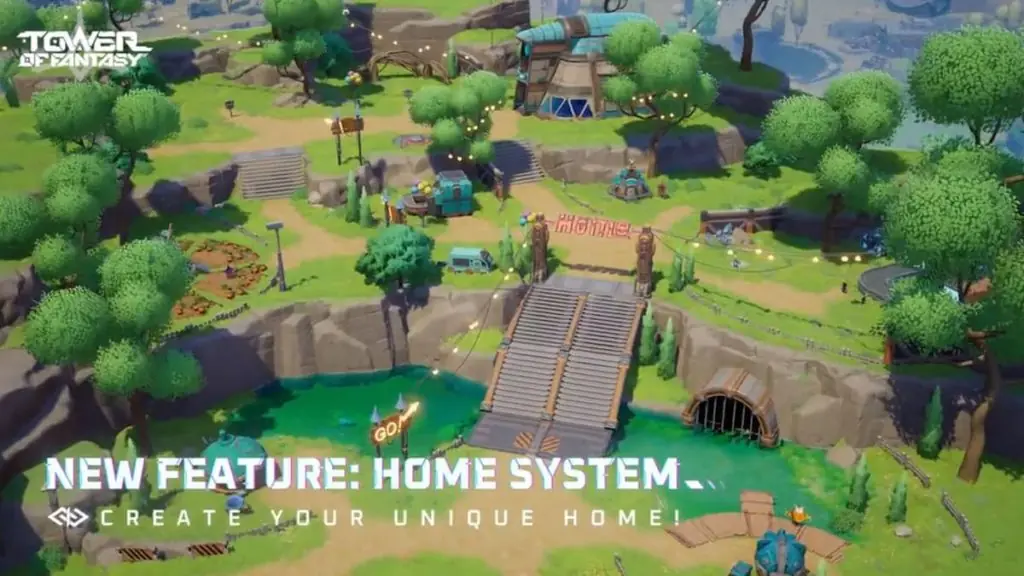 Most fantasy RPG heroes don't have much in the way of places to hang their proverbial hats. You spend all your time adventuring around the world, there's hardly any time to explore the housing market after all. In Tower of Fantasy, though, you can have a home to call your very own, and you don't even need a mortgage! Here's how to unlock the Home System in Tower of Fantasy.
How to Unlock the Home System in Tower of Fantasy
Before you can go about setting up your home, you'll first need to obtain access to the Artificial Island location. Luckily, this is easy: all you need to do is reach level 50 and be up to chapter 2 in the main story. Once you hit level 50, you should automatically receive a message in the Special Operation section of your Gift menu. Click on the Artificial Island tab, and you'll find a letter of invitation to the Artificial Island from Kalador. Just accept the letter and head to Banges Dock to get things underway.
Related: How to Unlock Every Outfit in Tower of Fantasy
Once you've gained access to the Artificial Island, there are two ways you can go about unlocking the Home System. The first, debatably easier way is to simply be level 60. If you've got 840 Exploration Points to spend, you can just unlock the Home System right off the bat, no additional questing required.
If you're not level 60 and don't feel like grinding, you'll need to complete Kalador's quest by uncovering the 10 Dev Logs scattered around the Artificial Island. The Artificial Island isn't that big, so as long as you're thorough in your search, you'll find all of the Logs without much difficulty. Keep your search primarily around the island's central area and on the cliffs of Mount Sandy.
Once you finish the quest, you've officially got free range of the Artificial Island. If you press Esc to open your menu, you'll see a new Build option that'll let you convert collected resources into constructing your home and upgrading any existing constructs on the island. Just a heads up, only you can visit your instance of the Artificial Island at will, but you can invite your friends to come to visit you.