How to Unlock the Free Event Items in Roblox NASCAR Speed Hub
Unlock cool cars and collectibles!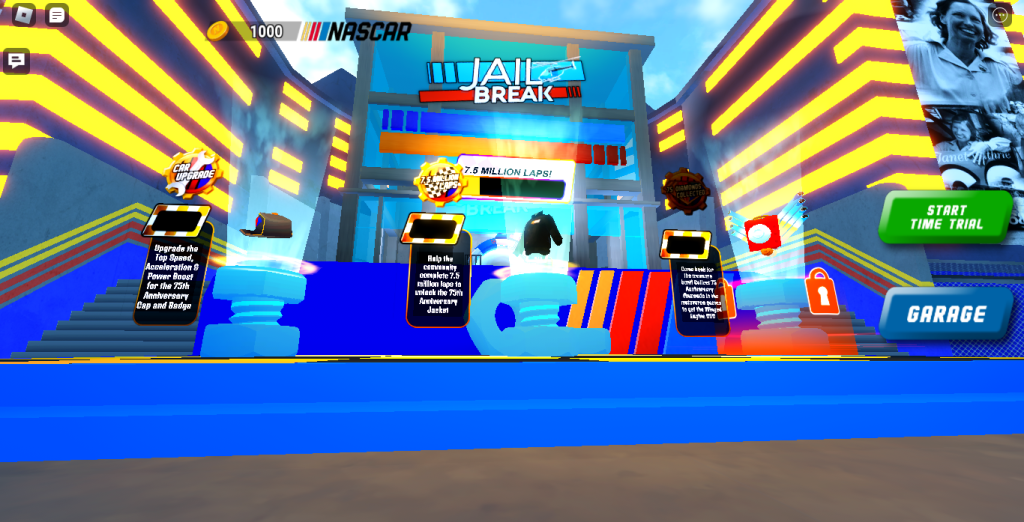 Who doesn't love the feeling of racing along a highway or a long, uninterrupted road? Unfortunately, most roads are filled with traffic, but in video games such as Roblox's NASCAR Speed Hub, we have the ability to race other players in new and exciting ways! The Roblox game in question, NASCAR Speed Hub, is an experience that allows you to get behind the wheel of a cool car, and drive as fast as you see fit!
Within the Roblox game, there are currently three cool collectibles that you can get, and use to customize your avatar – even outside of the game itself! How do you get these collectibles though? We have the answers here, so let's race ahead and figure out how to unlock the free event items in the NASCAR speed hub!
What Free Event Items are there?
There are a total of three free event items in the NASCAR Speed Hub, two of which are accessible now. The first is a Limited Edition NASCAR UGC Cap, fit for any fan of NASCAR races. The next item, a Limited Edition NASCAR Bomber Jacket, is just as cool and will look great on any Roblox Avatar. The last item is also a great thing to have, which is a Winged Engine UGC.
There's another event item you can get, too – but not in NASCAR Speed Hub alone. This game, along with Jailbreak, features a NASCAR x Jailbreak limited-edition skin for one of the in-game vehicles!
How do I get the Free NASCAR Event Items In-Game?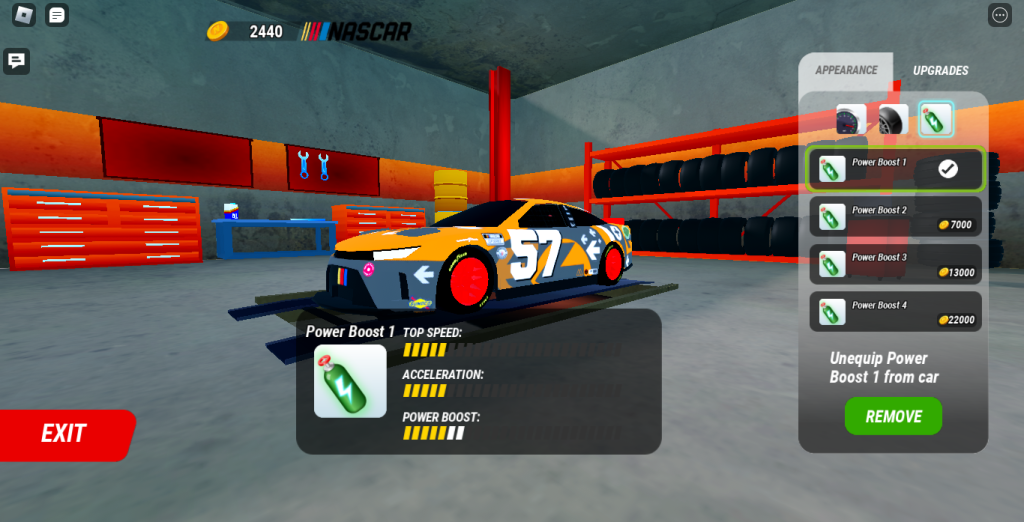 Each event Item is obtainable in a different way, though the Winged Engine UGC isn't accessible yet. The quest for the engine will require you to search the metaverse games for 75 Anniversary diamonds – though only when the actual quest unlocks itself.
The other three items are accessible at the moment, through fun, racing-related tasks! In order to get the UGC cap, you'll need to upgrade your car's speed, acceleration, and power boost. Upgrades cost coins in-game, which can be earnt by racing in time trials and completing the lobby's obby. Time trials are the only race available at the moment, though they're a much faster way to get coins than doing the obby.
The jacket will take a little more time to earn – and it's a team effort! In order to unlock this cool costume, the NASCAR Speed Hub community will need to complete 7.5 million laps in-game. This is a pretty big number of laps, as time trials only consist of 4 laps total. The more users who participate though will make the jacket unlock quicker! At the moment, over 1.5 million laps have been raced, and though there's no official end date for this event just yet, we can imagine these fun cosmetics won't be around for long!
How do I get the Jailbreak x NASCAR Speed Hub Item?
The Jailbreak x Nascar item requires you to log into both the Jailbreak game and NASCAR Speed Hub. You'll want to log into the Speed Hub first and complete a time trial. This can be done by clicking the time trial button on your screen, then completing four laps around the racing course as quickly as possible.
Once you finish your time trial, all you have to do is exit the time trial, and use a portal that can be found in the games lobby. This will log you into the Jailbreak game, and is necessary for getting the event item. Once you enter the game, you should find that you have the limited edition semi-truck skin in the game!
---
We hope you enjoyed our guide on unlocking the free event items in Roblox's NASCAR Speed Hub. For more Roblox content, be sure to check out our list of The 10 Best and Most Popular Roblox Games of All Time. To keep up with our gaming content as a whole, also make sure to follow us on Facebook for up-to-date stories and news!