How to Unlock Everything in Animal Crossing: New Horizons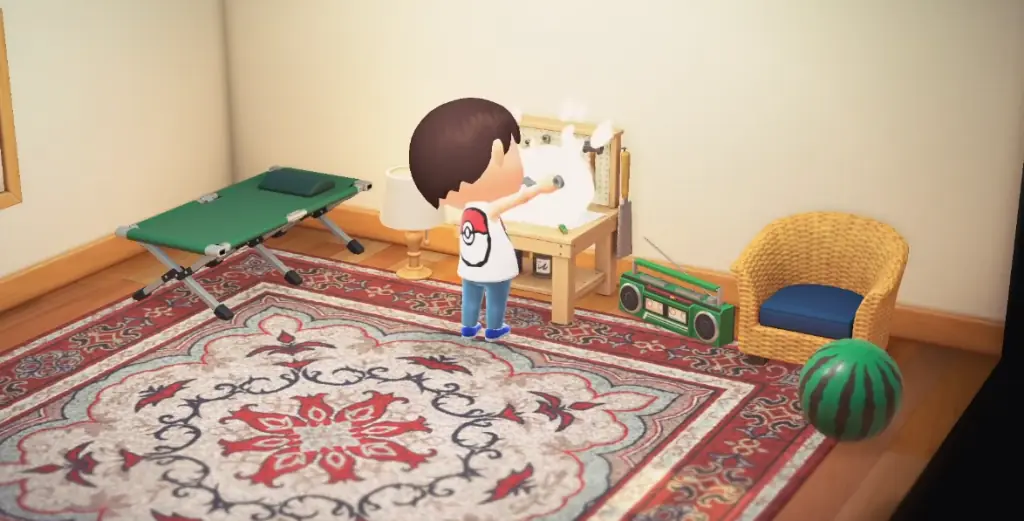 Animal Crossing: New Horizon has finally been released. When you first land on your island, you won't have anything unlocked. You will need to complete some tasks to gain access to the shovel, buildings, and other items and features you may be used to in previous games.
Our 'how to unlock everything in Animal Crossing: New Horizons' guide will help you figure out all the important things you need to do to unlock the essentials.
Tom Nook
The first thing you'll want to do is speak to Tom Nook and take his DIY workshop class. This is how you can learn recipes such as the bug net and flimsy fishing rod. Bring him 5 bugs or fish to learn how to make an ax you can use to chop wood and a watering can for flowers.
Blathers
After you bring him enough bugs or fish, Blathers will come to join you on the island. After Blathers is all moved in, you can talk to him to get some more recipes. He will teach you how to make a shovel that can be used to hit rocks and dig up fossils.
Blathers will also show you how to make a vaulting pole that can be used to hop over the river that is preventing you from exploring more. Also, send Blathers 15 more bugs, fish, or fossils in order to get a real museum.
Nook Miles
The next thing you need to do is pay off your move-in fees with 5000 Nook Miles. Keep doing activities to get more points and pay off your bill. Paying off the bill unlocks Nook Miles Plus, which are endless tasks you can do every day for more Nook Miles. You can buy better tools and recipes with the Nook Miles you receive
New House
When your bill is all paid off, tell Tom Nook you want a house. You'll wake up in a one-room house the following day that is totally customizable. You'll now have another bill to pay off for the house.
Setting Up Shop
Head over to resident services and talk to Timmy about setting up a shop on the island. You will need to bring him 30 pieces of regular wood, hardwood, softwood, and 30 iron nuggets. This may take you a bit of time to complete. Once you've complete this, turn them in and place down Nook's Cranny which takes a day to build.
Mabel
When the shop is built, you'll run into someone named Mabel. You can get clothing items from Mabel randomly during the week and on weekends near the resident services tent. She can set up a permanent shop after you spend 5000 bells to buy clothing items from her. If you spend 5000 bells, speak with her and set up the lot for the Able Sisters shop, which takes one day to build.
Expand the Island
Return to Tom Nook to continue his plan to expand the island, which you'll have to build a bridge for next. You must gather some logs, clays, and stones. The island will now be connected to the other area with a bridge. Now you can help Nook furnish three new houses for new residents to move in.
New Residents
You will now need to place some lots down for new residents to move-in. As you place them down you will unlock a bunch of brand new recipes, and Tom Nook will give you the ladder recipe as well. Now you can explore the rest of the island and gather some native flowers.
Start gathering the things you need to build the six pieces of furniture each of the three new houses needs. The villagers will begin moving in over the next few days. After they all arrive, Tom Nook will upgrade the resident services tent to an actual building.
Upgraded Resident Services
Now you will have access to a bunch of new recipes and features, like moving existing buildings around and making new stone bridges. Tom Nook will have another plan for the island. You will first need to build a campsite to attract more people. For this, you will need 15 of each type of wood and 15 iron nuggets.
A New Visitor
After your campground is built, someone will come to visit and you can ask them to move in permanently. You can then reserve lots on the island for future residents to move in.
Next, Tom Nook wants to increase the rating of the town. To accomplish this, you'll want a minimum of seven villagers to move in, tons of flowers planted all around the island, and lots of exterior items and furniture.
Talk to people around the island about the rating and do whatever they recommend. Eventually, your rating will be high enough and a big event will take place.
After this, Tom Nook gives you the ability to transform the terrain of the island and buy additional licenses to construct new landscapes. There are many more things to do in this game, but this is how you unlock the main features and items.