How to Unlock Endless Mode in Vampire Survivors
Find the Seventh Trumpet and unlock the new Endless Mode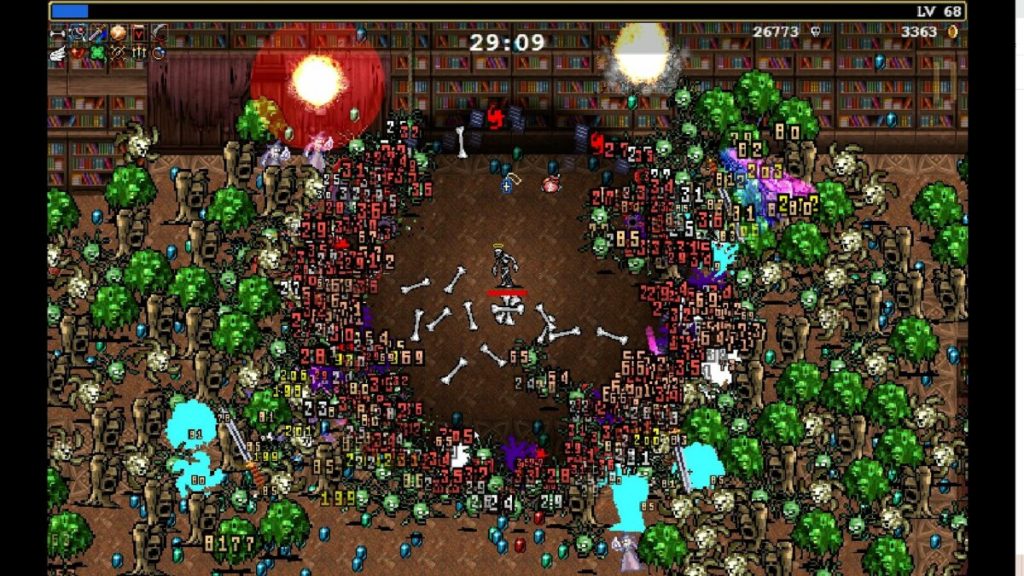 Vampire Survivors V1.0 is here with its new patch notes including new modes- Endless and Inverse. With these new modes comes new challenges and greater chances of levelling up faster due to its harder difficulty. The in-game grind is on, how long can you survive? What is Endless Mode? And how do you unlock it?
What is Endless Mode?
Endless Mode is one of the new modes released in Version 1.0. In this mode enemies gain 100% of their base Max Health per cycle. A cycle completes once you reach the final minute of a stage where enemy waves restart from minute 0. How often the enemies spawn in is increased by 50%, this also includes the increasing of enemies in total per cycle. Enemies also deal 25% more damage as each cycle starts. The merchant respawns at the start of every cycle to sell a Revival, this is in place of Golden Eggs. There is a -1 on the player's max damage cap per cycle.
How to Unlock Endless Mode
In order to unlock this new mode you must collect all 11 Relics, these are:
Grim Grimoire – Weapon evolutions and unions
Ars Gouda – Unlocks list of defeated enemies
Milky Way Map – Unlocks map when you pause the game
Magic Banger – Change music
Sorceress' Tears – Unlocks Hurry Mode
Glass Vizard – Summons the merchant for all stages
Mindbender – Change character appearance and weapon loadout
Yellow Sign – Detects hidden items
Forbidden Scrolls of Morbane – Secret menu, cast spells and secret character unlock
Great Gospel – Unlocks Limit Break
Golden Egg – A random stat increases (by a small amount)
If you have already collected these prior to the update, then you should have already seen 'The Eudaimonia Machine' Achievement upon starting the game. Just like unlocking Inverse Mode, once you collect all 11 Relics you will unlock a new stage – Eudaimonia Machine. Here you need to find the Relic, Seventh Trumpet. Find this by talking to the entity at Eudaimonia Machine, where you will be asked "hast thou struggled…or hast thou walked with ease?"
Two options will appear on your screen, these are- 'Too Easy' and 'Too Hard'. Select the 'Too Hard' option to unlock the Seventh Trumpet. This will be handed to you and upon inspection you will be sent back to the main menu where the Endless Mode will be unlocked.
Related: How to Enable Twitch Mode in Vampire Survivors
About the author