How to Save Your Ship Loadout in Sea of Thieves
There's a couple measures to take in saving a ship.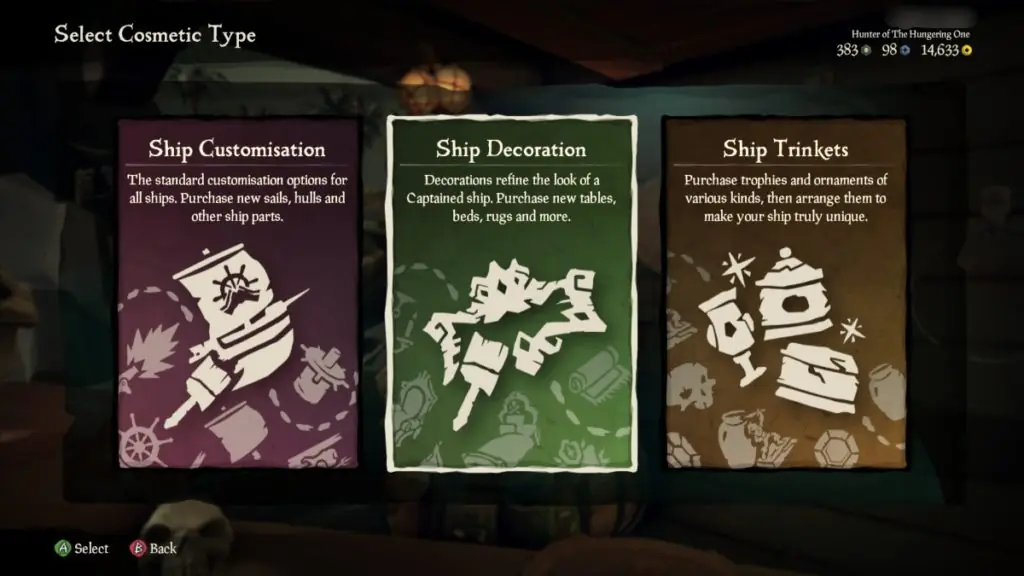 The hotly anticipated new season for Rare and Xbox's pirate simulator title, Sea of Thieves is here! This new updated named, Season 7, brings a whole new slew of wonderous pirate shenanigans to take part in as well as brand new game mechanics aimed to take pirating to a deeper level entirely. One such new piece of this update is the ability to finally save your ship's loadout of customization options and the like. Though saving your ship isn't as simple as just loading into the game, decorating it, and saving how it looks. There's actually a lot more going into this system than initially thought. We'll explain how it works.
How to Save Your Ship Loadout in Sea of Thieves
When it comes to saving a ship loadout in Sea of Thieves, there are actually quite a few hoops that players are going to have to jump through in order to take advantage of this new mechanic. The first is to actually buy a ship. You heard that right. Ships have usually been a free aspect of the game for players. You'd typically choose which adventure you want to set sail on, then your ship size, and go on your merry way. That's still the case but in order to save a ship, you'll need to purchase one which you can captain.
To purchase a ship, you'll want to head to the game's main menu and then choose your adventure. Once you've done that, you'll be pulled to the ship selection screen. While on that screen, you'll see a tab that says "My Ships". Click that and you'll then have the chance to choose which ship size you'd like to purchase. Each size has a different price and unfortunately, these things aren't cheap at all. A Sloop costs 250,000 Gold, a Brigantine is 375,000 Gold, and the Galleons go for a staggering 500,000 Gold.
Once you've purchased your ship, go ahead and start the game. Once in a session, go to the Ship Customization Chest at whichever Outpost you spawn at. These are typically only a few feet from your ship on the dock. Go into your chest and you'll be able to play around with the customization options both on the inside and outside of your ship to decorate it how you'd like. Once you've added them, the game will then allow you to save them to your ship. Again, the game forces you to use Gold in order to save each piece to your ship but this will keep it there until you finally decide to remove it yourself.
That's all there is to save your ship loadout in Sea of Thieves. Hopefully, you have the funds to make this happen because it'll save you time from having to redecorate your ship every time you play.
Related: How to Customize Your Captain's Cabin in Sea of Thieves