How to Save Builds in Zelda Tears of the Kingdom (TotK)
You'll need the materials on hand, but the ability to create at the drop of hat is ingenious.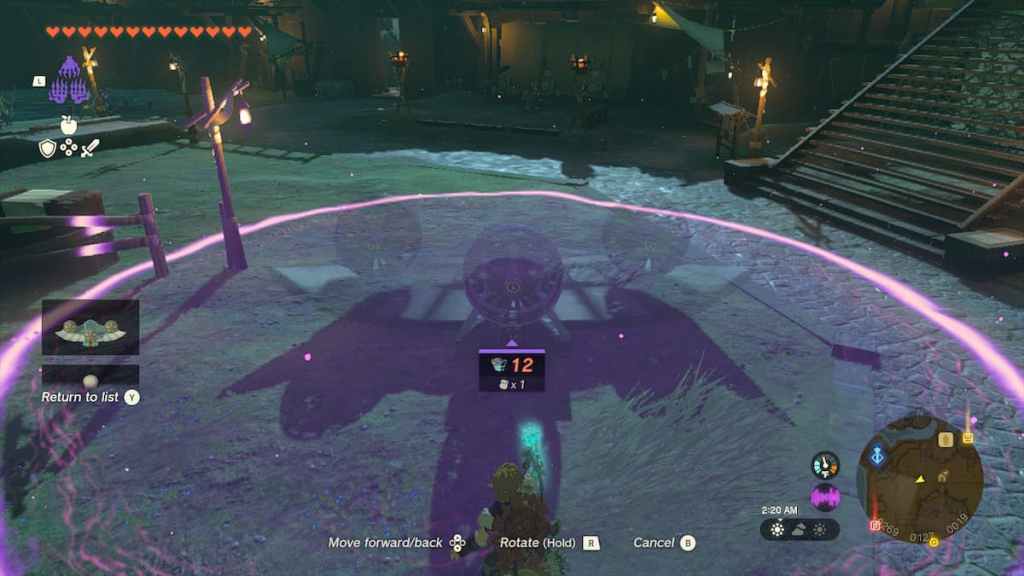 One of Tears of the Kingdom's most praised systems is the ability to build anything out of pretty much anything. This freedom combined with the near perfect polish of the game allows players to treat this game as a Minecraft version of Zelda. And with the creations that people have already come up, it's no wonder that the game sold 10 million copies in 3 days. As more intricate machinations are made, the more time players will need to spend setting it up. Nintendo has thought of this and more with an Autobuild ability players can obtain in the game. With this, we can use our Ultrahand and figure out how to save builds in Zelda Tears of the Kingdom (TotK).
How to Save Builds in Zelda Tears of the Kingdom (TotK)
Leaping off the tutorial platform for the first time, players will have access to the games 4 main abilities. The Ultrahand being the one that allows you to build. The last ability players can get, is called the Autobuild ability. A feature that without knowing how to get it, you might spend hours upon hours without this very useful feature. In order to get the Autobuild ability, you must complete the main quest "A Mystery in the Depths." The quest is given to you by talking to Josha in Lookout Landing. They'll require you to follow the direction of statues down in the depths to reach a large structure. After reaching this structure and dealing with the miscreants there, you will have unlocked the Autobuild ability.
Related: How to Get Planks in Legend of Zelda: Tears of the Kingdom
As the name states, this ability saves any builds you create and allows you to auto-construct them at any time (provided you have the necessary parts and Zonaite). It'll save the last 30 builds you've done, and if you want to make sure one doesn't disappear, you can favorite it. Additionally, there will be schematics you will find throughout Hyrule that have their own section in Autobuild. Think of these as presets the game has provided for situations where you might not have a build of your own.
---
Want more gaming guides and updates? Follow our Facebook page and be sure to check out our other Tears of the Kingdom articles and guides, only on Gamer Journalist.
About the author