How to Request a Trade in Madden 23 Face of the Franchise
Looking for a change of scenery? Here's the easiest way to switch teams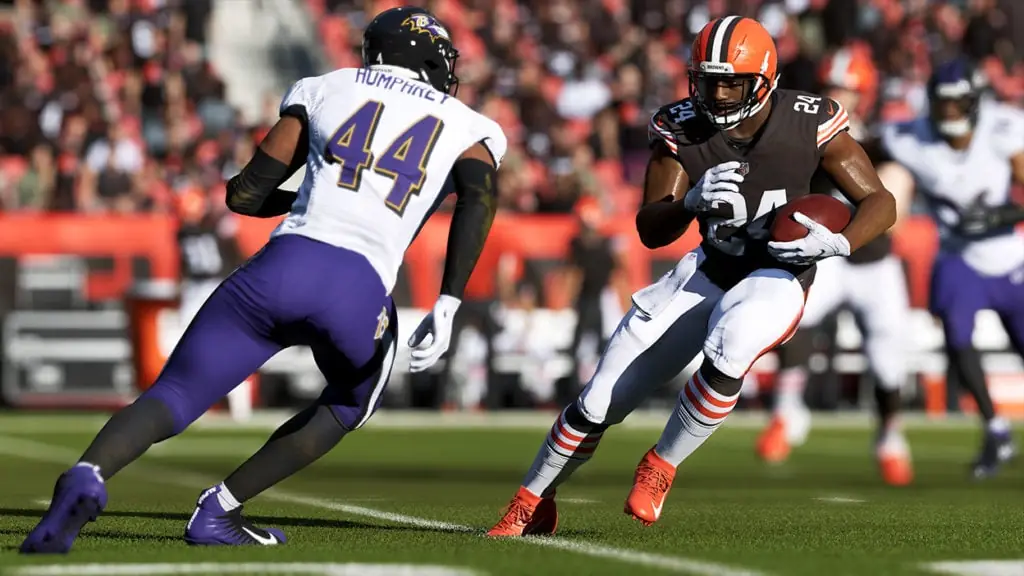 It's clear that EA has put a lot of effort into improving the overall experience in Madden 23 Face of the Franchise mode. Coming in as a fifth-year free agent, players will get to choose from any franchise in the NFL. Obviously, some organizations will be more in enticing than others and there will be a lot to consider. Including different schematic fits, team performance and contract value. However, chances are you will at least consider a trade at some point in your career.
In this guide, we will dive into everything you need to know about how to request a trade in Madden 23 Face of the Franchise.
How to Request a Trade in Madden 23 Face of the Franchise
Everybody knows that the life of an NFL player is unpredictable. One minute, you're drafted in the first-round as a franchise cornerstone, and the next you're battling out the last roster spot with a veteran free agent. Regardless of the circumstances, it's not unusual for a player to regret their initial decision and request a trade mid-way through their current contract.
Unfortunately, there is no way to request a trade in Madden 23's Face of the Franchise mode. That is without starting from the beginning and losing all of your progress. However, there is a different way you can switch teams mid-way through your career.
At the beginning of the game, you will get to select whichever team you want to play for. Regardless of the team you choose, you will be signed to a one-year 'prove it' deal to show them what you're capable of. While you are locked into that first year, you will have the option to swap teams at the end of the season.
Related: All Side Activities in Madden 23 Face of the Franchise Mode
Throughout the course of your first season in the league, you will constantly be reviewed by the organization. After all, you are on a 'prove it' deal. Your agent will even come to you in the middle of the season to try and work out an extension between you and the team.
The offer will be based on your current performance as well as your overall rating. If your goal is to ultimately switch teams, then you need to decline this offer. Otherwise, you will need to honor whatever the contract extension ends up being.
After declining the contract extension, you will play out the remainder of the season as normal. Keep in mind that the better you and your team performs, the better your offers will be in the summer. Once the season has finalized, you will need to advance through all of the weeks leading up to free agency.
Once the free agency period begins, your agent will lay out all of your options. Then you can pick a different team to play for, just like at the start of your career.
That's everything you need to know about how to request a trade in Madden 23 Face of the Franchise. If you're interested in more Madden content, be sure to check out our guides section here at Gamer Journalist. Where you can find information like how to audible in Madden 23 or all relocation teams in Madden 23 Franchise mode.