How to Repair and Upgrade Modular Vehicles in Rust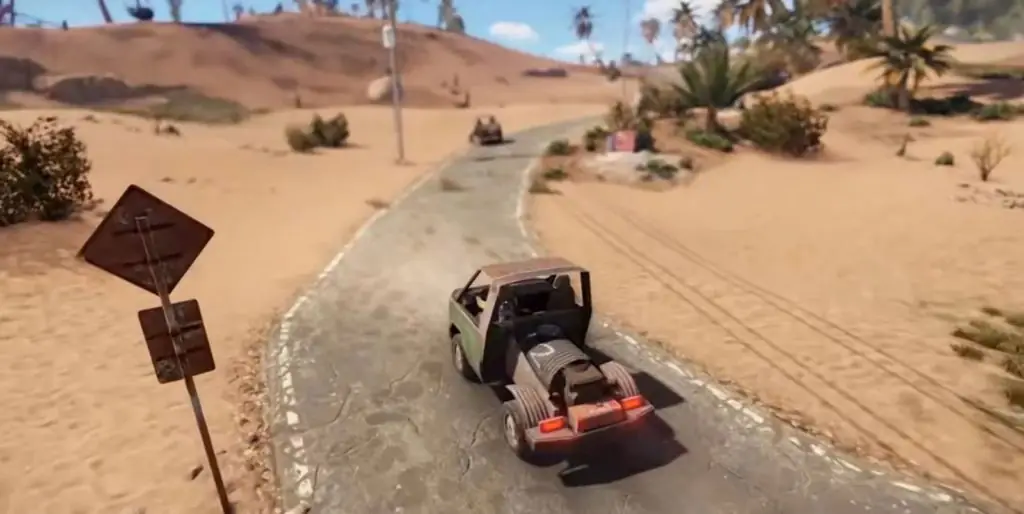 I've never tried to modify a car in real life, but I have seen Grease, so I assume any notable mechanical work on a car necessitates a musical number of approximately four minutes. Of course, in a feral world like the one in Rust, there probably isn't enough time, resources, or dance instructors for a four-minute musical number, so I guess you'll just have to settle for modifying your car in silence. Here's how to repair and upgrade a modular vehicle in Rust.
Modular vehicles, as the name may imply, are cars made of various composite parts, from scavenged doors and engines to sofas and trash cans. They ain't exactly Rolls Royces, but when you're living in a savage wasteland, you can't be picky. You can find abandoned modular vehicles along the road just about anywhere, and they're up for grabs for whoever wants them. However, before you can actually drive them, you'll need to repair the engine.
How to Repair and Upgrade Modular Vehicles in Rust
In order to repair a modular vehicle's engine, you'll need to obtain the following components:
1 carburetor
2 pistons
1 crankshaft
2 spark plugs
2 valves
You can craft these components yourself, loot them from various car-oriented spots like gas stations or garages, or purchase them from the Air Wolf vendor using scrap. Remember, there are three qualities of parts, so the ones you use will determine how long your vehicle's engine lasts before you need to fix it again. You don't need any special infrastructure to fix the engine, you can just smack it with a crafting hammer.
Once your modular vehicle is up and running, you'll no doubt want to trick it out with some cool modifications. Unfortunately, you can't do this while the car is on the ground, so you'll need to source a car lift. You can craft a car lift yourself at a level 2 workbench with the following components:
10 high-quality metals
Three gears
1,000 metal fragments
125 scrap
If you're low on parts but high in scrap, Air Wolf will sell you a pre-built one for 175 scrap.
To set up your lift, place it in a six-by-three spot that can be easily accessed by a car and plug it into a power outlet. When it's ready, just drive the car up to it and activate it to tweak the modular parts.