How to Redeem Codes in Roblox
Codes of all kinds can be entered into Roblox's code redemption page.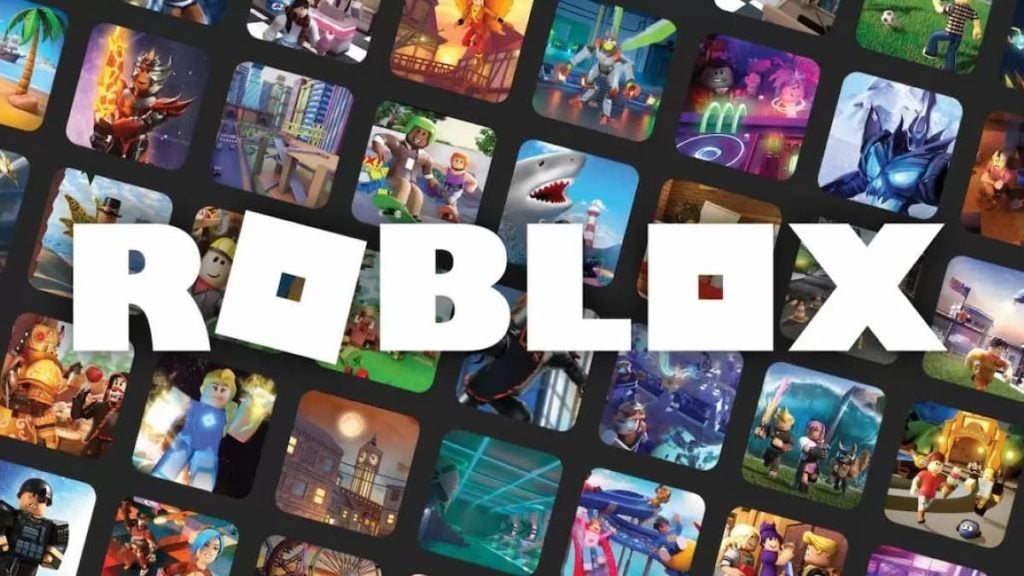 Compared to a decade or so ago, it's a lot easier to get specialized currencies in your favorite online games like Roblox. Just bust out the ol' credit card, give 'em those three wacky digits, and you can buy all the Robux you want. Of course, not everyone has a credit card available to them, which is why it's still more than possible to buy and redeem pre-paid codes for Roblox. Here's how to redeem codes in Roblox.
Whether you're redeeming Robux off of a pre-paid Roblox gift card, or are looking to get your hands on some limited edition promo items, all codes of all kinds can be entered into Roblox's code redemption page. There are no particular prerequisites to using this feature, beyond the obvious one of having an active Roblox account.
How to Redeem Codes in Roblox
Assuming you're on the web browser version of the Roblox website, start by logging into your account. If you try to access the code redemption page without being logged in, you'll be redirected to the login prompt.
Once you're logged in, you can reach the code redemption page by following this link. You should see a page with a text entry box, plus your current account balance below. It should look like this: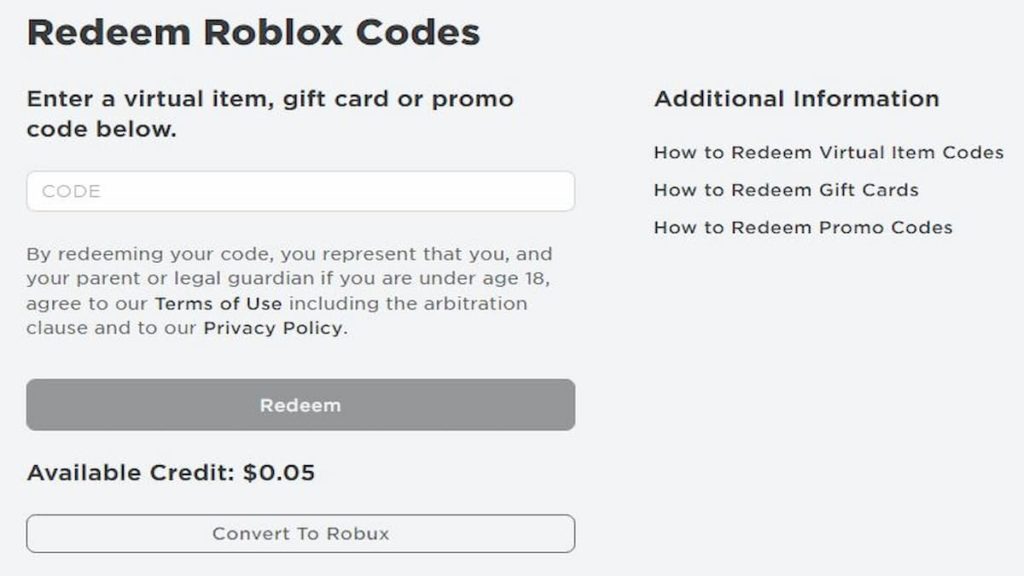 Get your code out and either type it directly or copy/paste it into the text prompt, then click redeem. If the code is valid, your account will be rewarded with whatever the code is intended for. You can use this page to enter codes from pre-paid Roblox gift cards, Robux cards, and for redeeming promotional items like character clothes and skins. Remember, all codes, including gift cards and promo codes, do expire eventually, so if you enter a code into that text box and it gets rejected, odds are the code has expired.
One last note: you can't redeem codes in Roblox apps, either on a console, computer, or mobile device. The code redemption page is only available through a web browser on a computer or a mobile device. Anything you redeem should show up on your account right away, though, so you can switch back to the dedicated apps when you're done.