How to process ingredients in Genshin Impact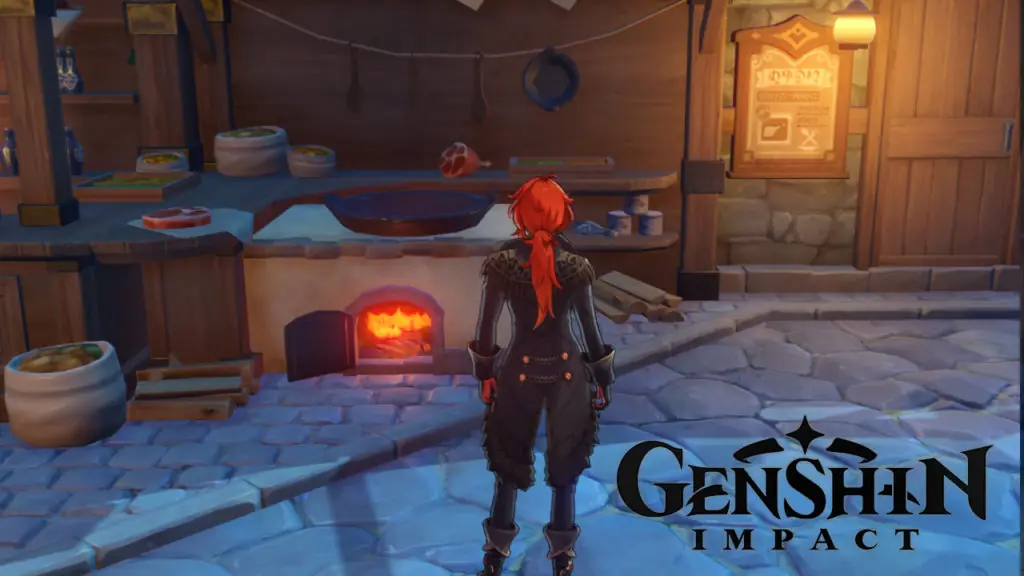 Want to learn how to process ingredients in Genshin Impact? The cooking system in this game is in-depth enough to make it useful and exciting. Each recipe you cook can heal your party members or provide useful stats like increases to ATK and STAM. Luckily, cooking is straightforward, and you can do it in any of the two major cities: Mondstadt or Liyue Harbor. You can also find many campfires and cooking stations out in the world to use to process ingredients.
Processing ingredients comes in handy because some of the recipes require these items. High-level recipes generally require things you cannot find in the world and can only craft through this processing method. Here's everything you need to know about how to process ingredients in Genshin Impact.
How to process ingredients in Genshin Impact
To process ingredients in Genshin Impact:
Head to the cooking station in Mondstadt or Liyue Harbor. Pull up your map and look for the knife and fork icon on the map, which you can see by zooming in a bit.
Interact with the cooking area to pull up your cooking menu.
Navigate to the Process tab by pressing R1 or clicking the pepper icon at the top.
Select the ingredients you wish to process.
Wait the specified time for them to process, and then obtain your items.
From the cooking menu, you can bring up the full list of ingredients to process. Each component takes a specific amount of time to craft. Flour takes one minute to process while bacon takes fifteen minutes, for instance. You should make sure to plan out your recipe crafting before processing ingredients.
For example, if you want to make some four-star Jade Parcels, you need Lotus Head, Jueyun Chili, Cabbage, and Ham. The last ingredient, ham, can be processed, and you cannot find it abundantly in the world from a plant or animal. Therefore, you will need to craft some Ham if you plan to make Jade Parcels.
Cooking Stations in Genshin Impact
Here are two easily accessible cooking stations in Genshin Impact:
Mondstadt: Located at the Good Hunter Restaurant.
Liyue Harbor: Located at the Wanmin Restaurant.
At the moment, there are eleven processed ingredients you can craft from the cooking menu. You can find them below, along with some example recipes that require the ingredient.
Processed Ingredient
Requirements
Processing Time
Recipes
Bacon
Raw Meat x2
Salt x2
15 minutes
Cold Cut Platter
Blessed Symphony
Butter
Milk x2
5 minutes
Sauteed Matsutake
Cheese
Milk x3
10 minutes
Pile 'Em Up
Once Upon a Time in Mondstadt
Mushroom Pizza
Invigorating Pizza
Crab Roe
Crab x4
20 minutes
Cream
Milk x1
3 minutes
Cream Stew
Spicy Stew
Flour
1x Wheat
1 minute
Many recipes
Ham
Sunsettia x3
Berry x2
Sugar x1
5 minutes
Adaptus' Temptation
Cold Cut Platter
Blessed Symphony
Jade Parcel
Jam
Sunsettia x3
Berry x2
Sugar x11
10 minutes
Mondstadt Hash Brown
Puppy-Paw Hash Brown
Sausage
Raw Meat x3
20 minutes
Cold Cut Platter
Blessed Symphony
Smoked Fowl
Fowl x3
Salt x1
5 minutes
Northern Smoked Chicken
Sugar
Sweet Flower x2
3 minutes
Squirrel Fish
Stick Honey Roast
More cooking content may come to the game in the future, which would likely expand the list of processed ingredients. We will keep this section up to date when new