How to play Rebirth Island in Warzone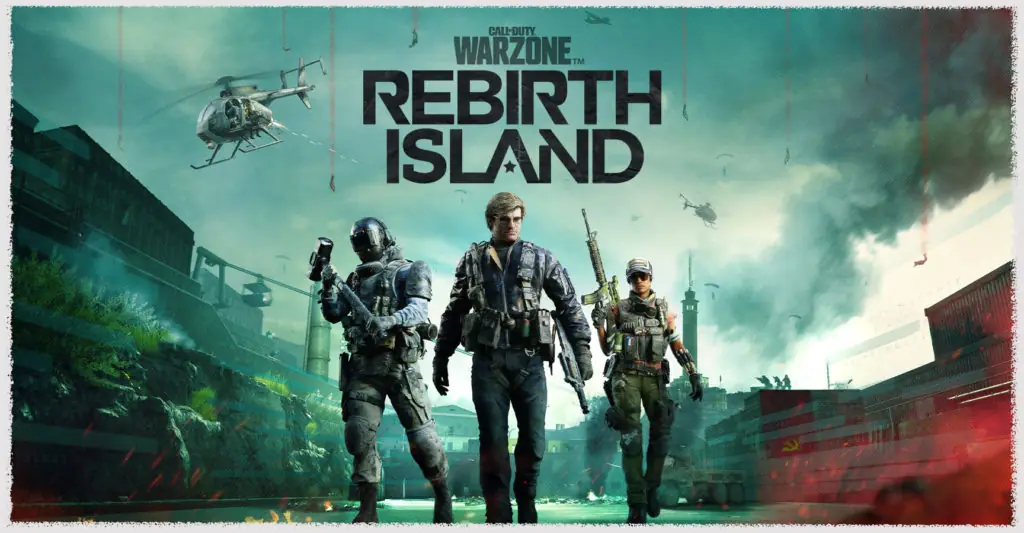 Call of Duty's new Season 1 update is here for Black Ops Cold War and Warzone. The progression systems from both games are now merged into one convenient place. Additionally, the new Battle Pass includes a few new operators, weapons, and other unlockables. Lots of players are looking to try out the new Warzone map, and the process can actually be a bit confusing. Here's how to play Rebirth Island in Warzone.
The synchronization mainly affects Black Ops Cold War and Warzone, but you can also access Modern Warfare easily from the main menu. One of the most significant changes is that Black Ops Cold War guns are now available inside Warzone's battle royale mode. Players on PC will also notice a button specifically for Warzone now on the Battle.net launcher.
How to play Rebirth Island in Warzone
To play Rebirth Island in Call of Duty Warzone, click on Play and select Resurgence Trios. Currently, the limited-time game mode, Rebirth Event, is only available for teams of three. That doesn't mean you can't play solo or with one other person, though. If you want to do that, just turn off your squad fill.
However, if you choose Battle Royale and select either BR Quads, Trios, Duos, or Solos, you'll load into the old Verdansk map. The same goes for Plunder Trios, as well. Make sure to select Resurgence Trios if you're looking to drop-in to the new Rebirth Island map.
Rebirth Island works a little different than Verdansk. If your team survives during the Rebirth countdown, you can respawn to your allies. You can reduce the countdown by earning a higher score with enemy eliminations. You can also re-open Rebirth supply boxes shortly after using them.
There are some daily challenges you can complete for the Rebirth Event. You'll also notice 16 new missions to go through to earn some exclusive bonus loot and exclusive rewards.