How to Make Hardened Steel in Conan Exiles
Hardened Steel is stronger than regular Steel, and can serve a variety of purposes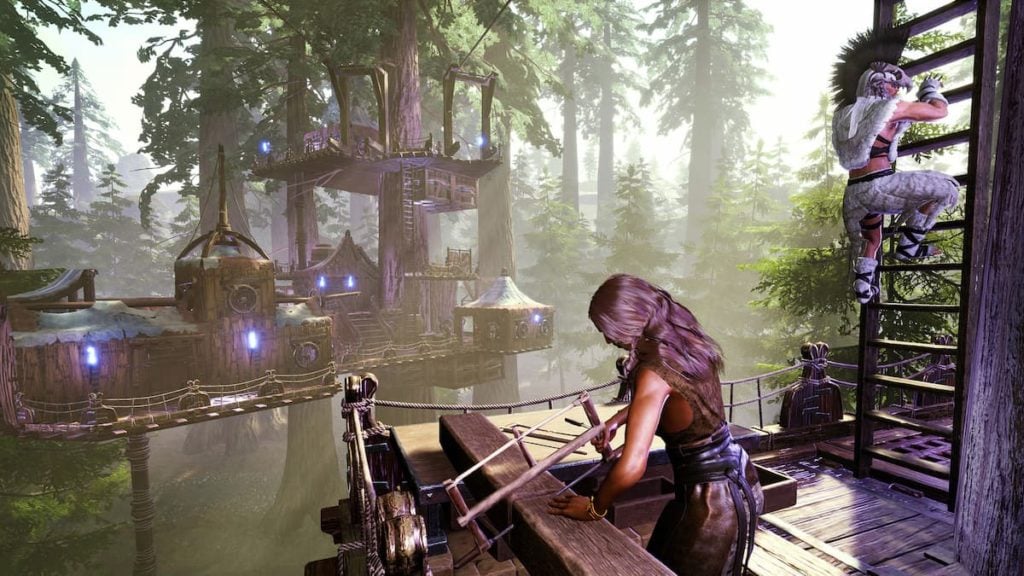 Hardened Steel is one of the greatest resources one can have in Conan Exiles. With it, you can craft a wide range of weapons, armor, building tools, and other handy items as you journey through the Exiled Lands. Unfortunately, this material is incredibly difficult to find, let alone make on your own.
In this guide, we will be looking at how to make Hardened Steel in Conan Exiles.
How to Make Hardened Steel in Conan Exiles
The first step to making Hardened Steel is to find the necessary resources. Here are the resources you will need to acquire and where you can find them:
Black Ice – Can be found at the Frozen Slopes and the Temple of Frost.
Brimstone – Can be found at various locations, specifically Buccaneer Bay, Gallaman's Tomb, and Shattered Springs, just to name a few.
Firebowl Cauldron – Can be crafted with an Artisan's Worktable.
Furnace – Can be crafted with 540 pieces of stone.
Ironstone – Can be found in mountainous regions of the map.
Tar – Can be found by processing Heads and Hides at the Tanners or placing Coal into a Fluid Press.
Related: Conan Exiles – Cheat Codes and how to use the Admin Panel
Once you've acquired these materials, you can now make Hardened Steel. Follow these four easy steps to do so:
Throw your Ironstone into the Furnace, thus creating Iron Bars.
Place the Tar and Brimstone into the Cauldron, which will produce Steelfire.
Mix the Steelfire with the Iron Bars at the Furnace to form Steel Bars.
Place the Black Ice inside of the Furnace with the Steel Bars.
Congratulations! You now have bars of Hardened Steel, which is of a higher quality than standard Steel Bars.
That's everything you need to know about how to make hardened steel in Conan Exiles. In the meantime, be sure to check out some of our other guides here at Gamer Journalist. Like how to fly a plane in GTA V or how to play the Metal Gears series in release order. Thank you for reading!