How To Increase FPS in Way of the Hunter
Way of the Hunter FPS fix ahead!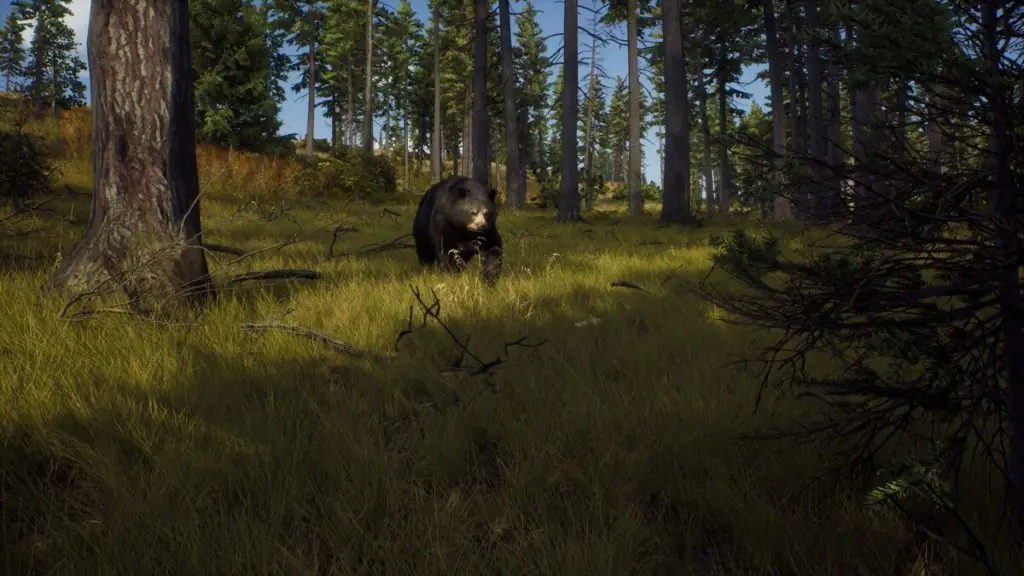 With all the framerate drops, it is imperative to increase FPS in Way of the Hunter, and we know how. Way of the Hunter is a super realistic hunting simulator that people are enjoying. All for one massive flaw. The FPS in the game is an overall mess. It calls itself an authentic hunting experience, but there's nothing realistic about your game suddenly dropping its frames and ruining your shot.
The dips can be incredibly frustrating and bring your experience to a halt. While this is nothing new for online gaming, it's extremely noticeable in this game. But we have a myriad of fixes for this presented below. One or two of them should help out.
Related: Cult of the Lamb is The Year's Craziest Game
How To Increase FPS in Way of the Hunter
A Quick Fix!
Disable Anti Aliasing which can't be disabled in-game menu, but it can be in settings.jason file in "my documents" where hunter saves are.
Open it with the notepad app. Find a line with AA and change it from value 4 to 0. Boom, not too shabby, huh?
Check the System Requirements
The most common issue that occurs in most games is the technical specifications mismatch. You need to make sure that your gaming platform is compatible with the minimum requirements.
Here is the list of the minimum and recommended specifications for the Way of The Hunter game.
Minimum System Requirements
OS: 64bit OS – Windows 10
Processor: AMD Ryzen 3 3100 / Intel Core i3-8100
Memory: 8 GB RAM
Graphics: GeForce GTX 960 / Radeon R9 380
DirectX: Version 11
Storage: 15 GB of available space
Recommended System Requirements
OS: 64bit OS – Windows 10
Processor: Intel i7 quad-core
Memory: 16 GB RAM
Graphics: NVidia GTX 2070 Super 8GB VRAM
DirectX: Version 11
Storage: 15 GB of available space
Update your graphics card driver
Make sure to visit the official website of the company that makes your graphics card and downloads the most recent drivers. It sucks but it can do the trick. There are frequently optimized drivers created specifically for a given game.
If updating the most recent version of the driver does not resolve the issue, you can alternatively try installing an earlier version of the driver.
Don't forget that installing the most recent version of DirectX, which can be accessed and downloaded from the official Microsoft website, are necessary for optimal game performance.
Switch to Auto Settings in Video
It's another simple fix but worth trying out. Make sure to switch to auto settings in video mode by following the steps below.
Press the Esc button on your keyboard in the gameplay.
Now, go to the in-game Settings menu > Click on Video.
Select Auto Settings > Make sure to resume the gameplay to cross-check whether the frame drops or lags are still appearing or not.
If the in-game lag or frame drops are still there, select All and try lowering the video settings from the game menu.
Close Extra Background Applications
Simple, we know, but anything is worth trying. Installing updated video card drivers should be your first solution to this issue. This move can significantly increase game FPS.
Additionally, look at the Task Manager's CPU and memory usage (accessed by pressing CTRL + SHIFT + ESCAPE). If you see that a process is using too many resources before the game even starts, either shut down the program or just delete it from Task Manager.
Disable Antivirus
If your game is still constantly crashing, there is a chance that the executable file for Way of The Hunter is being marked as a virus.
Not very likely but worth checking.
Switch Between Display Modes
You can switch between full-screen borderless and windowed bordered display modes, or vice versa, from the in-game settings menu to fix Way of The Hunter's poor frame rate.
It will optimize the game files depending on the configuration and screen resolution of your PC. Simple, but has worked for some
Stop Background Downloads
Yeah, low hanging fruit agian, We know. But hear us out.
In terms of Way of the Hunter, just stopping a few activities can make a huge difference in your FPS.
Set High Performance in Power Options
If the Windows system's Power Options are set to Balanced, neither the system nor the hardware is performing at their peak. Use the High-Performance setting to perform better when playing challenging games. Just be aware, in laptops it kills the battery pretty quickly.
You Got This
Some of those tricks may seem stupid or obvious, but we wanted to make the be-all, end-all list to help people how are trying to maximize their hunts in Way of the Hunter.
We hope this helps.