How to Get Traded in Road to the Show in MLB The Show 22
It's never fun to play for a franchise that doesn't value you (or winning)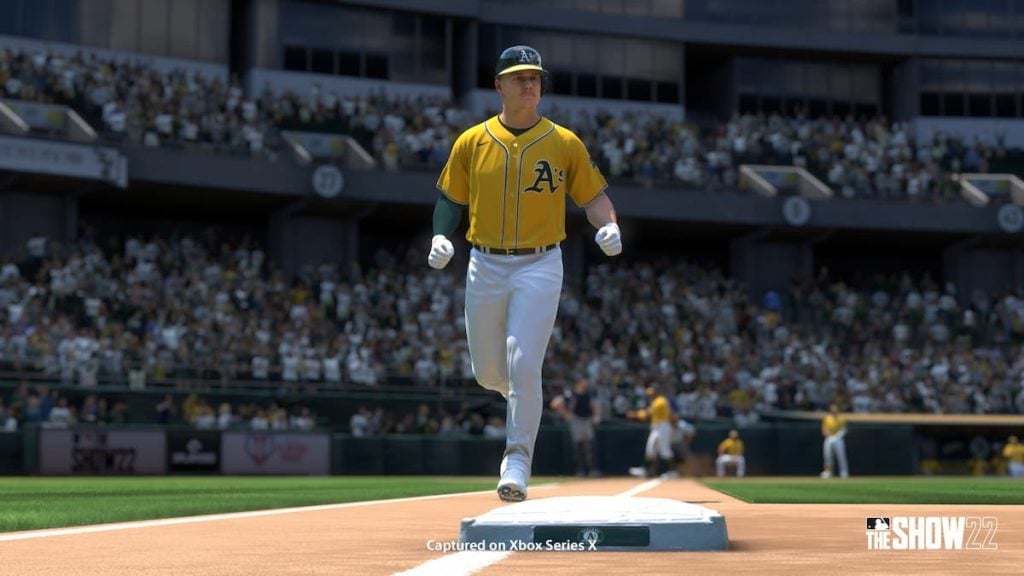 Similar to real-life MLB superstars, your career in Road to the Show in MLB The Show 22 can take plenty of twists and turns. The truth is that the team you start out with might not have your best intentions in mind, and management might make decisions that don't coincide with your vision.
There may come a time when you're not receiving the minutes you deserve or one of your favorite teammates gets sent to another team. You might even just want a change of scenery. Regardless, it's not uncommon for a player to want to play somewhere else at some point in their MLB career.
In this guide, we're going to look at how to get traded in Road to the Show in MLB The Show 22.
How to Get Traded in Road to the Show in MLB The Show 22
Unfortunately, there's only one way for you to get traded in Road to the Show and that's by talking to your agent.
Periodically throughout the regular season, your agent will come to you with questions about how things are going. This is where it's important to be brutally honest with them if you want to get traded to another team.
When he asks you how things are going or how you're feeling, look for answers like, "Could be better, I guess,". Then, when he asks what's wrong, respond with "I never saw myself with (team),". At which point he will let you know the chances of you getting traded elsewhere.
Related: How to Get Called Up in Road to the Show – MLB The Show 22
It's important to keep in mind that it's your agent's job to make sure that you're happy and have a successful career. So, if you let them know that you're not satisfied with your current situation, then they will surely do their best to help you out.
The bad news is that you won't have much of a say about trades early in your career. So, there's a chance that you could end up in an even worse situation. Although, once you get better and become a more renowned ballplayer, you will have more leverage to dictate when and where you get traded.
Alternatively, you can attempt a trade by talking to your manager. Occasionally, they will request that you change positions with another player in the organization and if you deny, then you can push for a trade. However, they tend to try and convince you to stay with the team, so, it's not nearly as effective as talking to your agent.
That's everything you need to know about how to get traded in Road to the Show in MLB The Show 22. Be sure to check out some of our other MLB The Show 22 content here at Gamer Journalist. Like how to change positions in MLB The Show 22 or how to create custom stadiums in MLB The Show 22.