How to get the Witherhoard in Destiny 2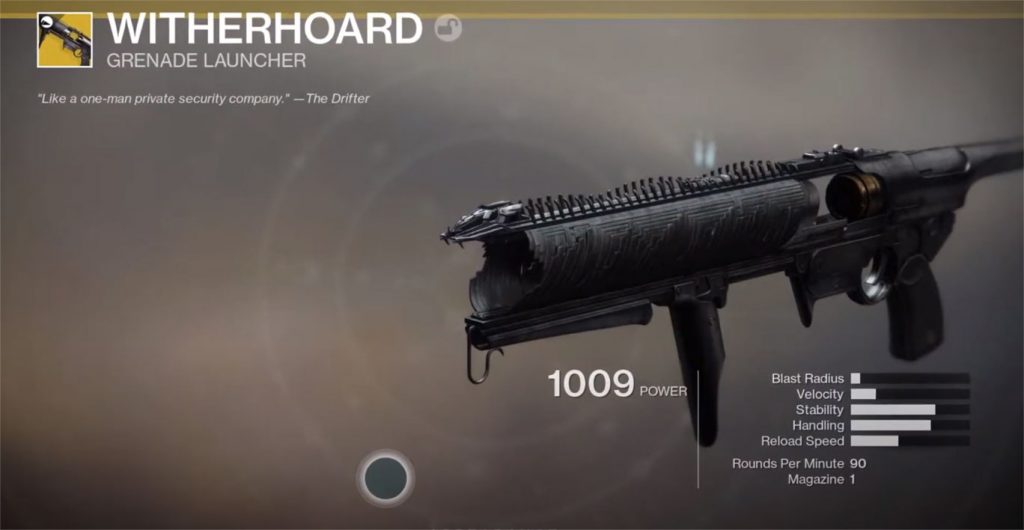 With the Season of Arrival update, players can now get their hands on a new Exotic Grenade Launcher. This new Season Pass Exotic was introduced into the game's loot pool alongside six weapons from Shadowkeep. In this guide, we will show you how to get the Witherhoard in Destiny 2.
How to get the Witherhoard in Destiny 2
This weapon is the first Kinetic Grenade Launcher added to the game. As previously mentioned, this new weapon is part of the Season of Arrivals Season Pass. Upon purchasing the season pass, you automatically get the Witherhoard as a reward at level one. You can still get this weapon on the free version if you don't want to purchase the Season Pass.
Free Season Pass players will need to grind up to level 35 to unlock the Witherhoard. After this season concludes, we are unsure whether the Witherhoard will be obtainable through some other means. Bungie did mention plans to release Exotics from previous seasons in the future, but we don't have the full details yet.
As far as the Witherhoard perks, we have Primeval's Torment and Break the Bank.
Primeval's Torment – Projectiles fired by this weapon blight the target or nearby area on impact.
Break the Bank – Blighted targets take damage over time and blight the nearby area on death.
Primeval's Torment acts like a blight tether, entrapping the enemy and its nearby allies in a web. This weapon also comes with a catalyst that you can get through Banshee via a quest. Overall, this weapon seems like it will be a beast in both PvE and PvP situations.
About the author