How to Get the Secret Ending in Break in 2?
Scary Larry saves the day!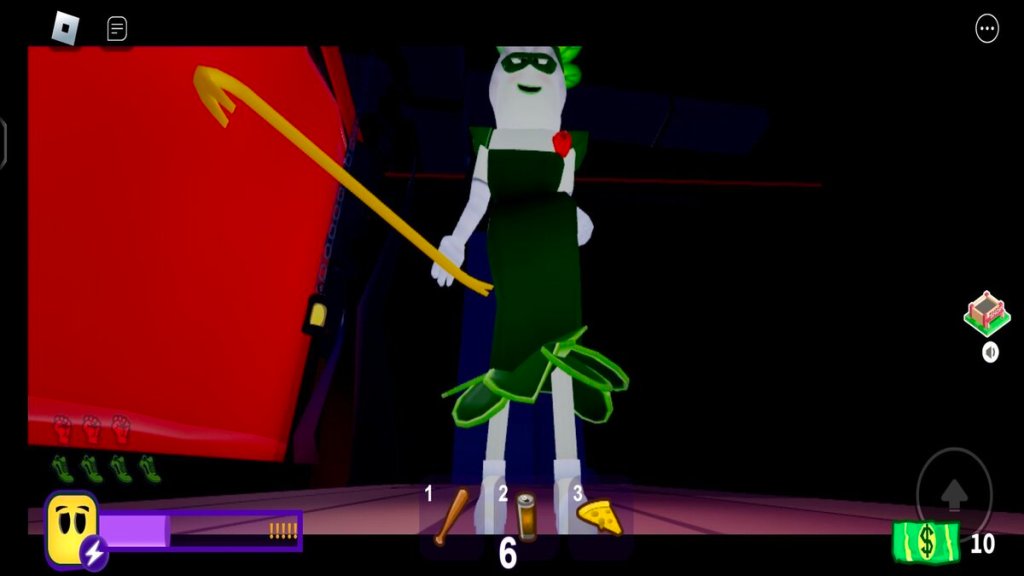 Roblox is a platform that has various games you can come across that range from RPG, action, simulation, and horror. In addition to these games, we are introduced to Break in 2. Break in 2 focuses on strengthening your character to complete missions to collect badges. Those gamers who enjoy playing video games until the very end will be shocked to learn that there is a secret ending you can discover.
Discovering the secret ending is of the highest priority because of its rarity. If you're trying to unlock the secret end in Break in 2, here's what you need to do to complete it.
Related: Top 7 Games Like Cuphead
How to Unlock the Secret Ending in Break in 2?
If you want to unlock the secret ending you're going to need to obtain Larry's items from outside, which are The Golden Crowbar, The Mask, and The Hat. Of course, there's more to it than just getting your hands on these items. First, you're going to want to boost your strength up to level 3 and get a weapon. Once you have a weapon, make your way to the Twado area where you'll need to head over to ice parkour, next to a dog house, that has a golden crowbar.
It should be noted that you need to chop down the tree with your new weapon to get the crowbar. Once this has been obtained, you'll come across a path behind the tree where a boy is wearing a hat. All you need to do is trade him an item after you have spoken to him. After you've received the hat, you'll notice a mud puddle that can cause damage if you step into it. You're going to want to avoid this, so walk around it and you'll discover the mask. This is how you can get the secret ending in Break in 2 on Roblox.
What is the Secret Ending in Break in 2?
The secret ending will become available to you once you have obtained all of Larry's items. You will have the opportunity to vote on whether or not you want the normal ending or the secret ending once the game ends. This will unlock a cool boss battle with Scary Larry helping you defeat him.
It's a beautifully crafted boss battle with music that reminded us of Cup Head. After you have helped Scary Larry, he returns the favor, by helping you out.
---
If you're looking for more tips and tricks you can use while playing Break in 2 please check out Gamer Journalist on Facebook to join the discussion and keep up to date with our content. You may also want to check out What Happened to the Roblox Event Tab? or Roblox Game Codes List (September 2023) – Codes for many Roblox Games.
About the author