How to Get The Gilded Reaper Skin in MW2 and Warzone 2.0
Peak into the eyes of your downed victims through the golden skull of Ghost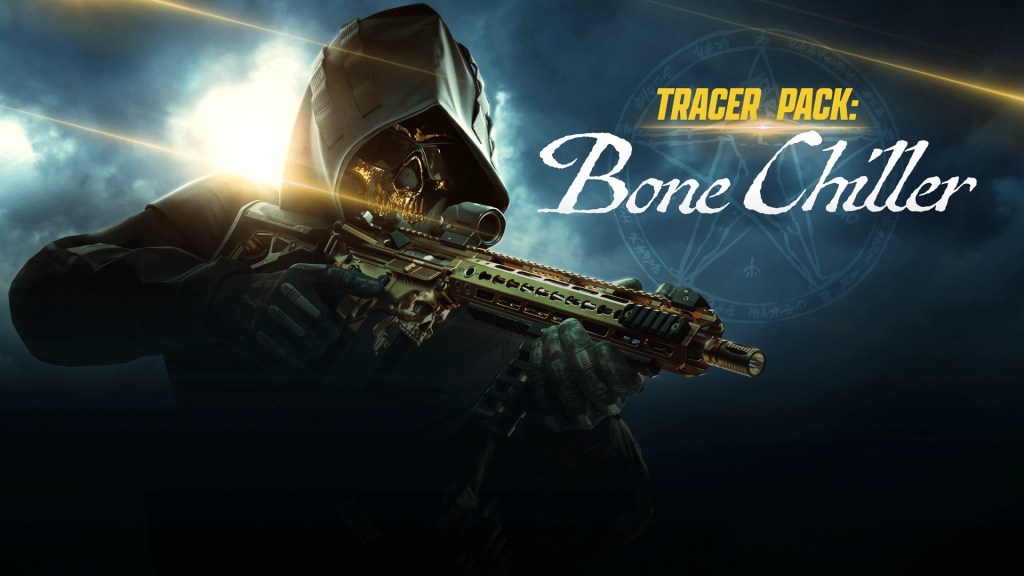 The new Bone Chiller Bunder is set to release in April, with a new Operator Skin for players to rock titled the Gilded Reaper. For those wondering, this is another Ghost Skin, being the Legend that he is, this Skin will likely spread like wild fires when it releases. When the original Ghost Skin hit Warzone I distinctly remembering seeing that Skin everywhere to the point where Ghost lived in all of us. Now the man is set to return to our screens once more, wrapped in Gold. But how do we get our hands on the new Gilded Reaper Operator Skin? This guide will show you how.
How to Unlock Gilded Reaper
The Gilded Reaper will only be available as part of the Bone Chiller Bundle. With multiple Tracer Packs being added into Modern Warfare 2 Season 2: Reloaded. With the recent Padraig's Pandemonium Bundle being released on the Store, players will likely see the Bone Chiller Tracer Pack release some time early April. Giving players enough time to enjoy Padraig's St. Patrick's Day Bundle. Each Tracer Pack typically includes a Operator Skin, unique to the Pack, two Legendary Weapons and another cosmetic item, typically a Weapon or Vehicle Skin and Charms. These Packs cost 2400 COD Points so this pricing will likely be the same for the Bone Chiller Bundle.
For this pricing, players should begin to save up on their COD Points, especially if they just purchased the Padraig's Bundle. As there should not be a month to wait for the next incoming Bundle with Ghost in the spotlight once more.
The Gilded Reaper Operator Skin will be available to wear for Modern Warfare 2 Multiplayer, DMZ, Warzone and Special Ops. The Bundle also includes two Weapon Blueprints, Charms and other cosmetic items for all your FPS Gaming needs.
---
That is our guide on how to unlock the Gilded Reaper Operator Skin in Modern Warfare 2. For more MW2 content, feel free to check out our website and as always, thank you so much for reading our content.