How to Get MK9 Bruen in Call of Duty Warzone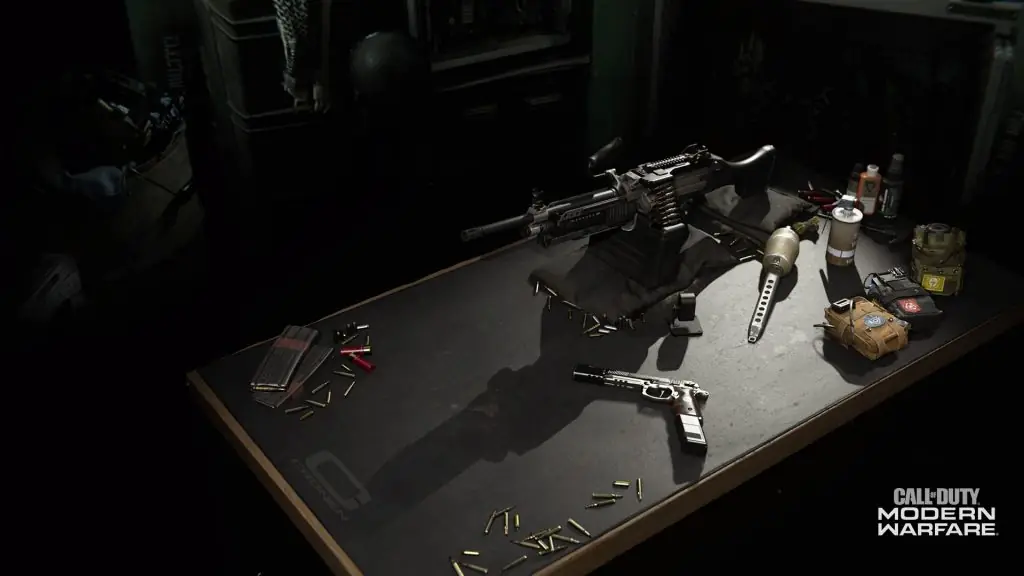 A new weapon is coming to Call of Duty Warzone in the April 28 update along with a variety of other new additions to the game. The MK9 Bruen can be obtained through a new in-game contract. We'll walk you through the steps you need to follow for how to get MK9 Bruen in Call of Duty Warzone.
How to Get MK9 Bruen in Call of Duty Warzone
According to a recent Activision post, we have a new LMG coming to the game called the MK9 Bruen. There are two different ways to obtain this new high rate-of-fire weapon for Warzone.
First, you can obtain this weapon through the Encryption Bundle in the store. You can also get the Legendary 'The Glitch' blueprint from there. The other option is by completing a challenge inside the Weapons menu. If you go to the LMG tab and look for LMG Foxtrot, you will have to complete that associated challenge.
As with most LMGs, this weapon has a high rate of fire and high ammo count with 100 rounds per mag.
Pyromaniac Bundle
A Pyromaniac Bundle is also available in the store, which includes a legendary Firestarter Krueger skin. It also includes Caldera Legendary blueprint, a new finisher, flaming Throwing Knives, and other goodies. Head over to the Modern Warfare and Warzone Store to pick it up.
Fire Claw III Bundle
The last new bundle available in the store later on in the week contains the Legendary SMG 'By the Toe'. The bundle also comes with a crown themed spray and tiger themed charm.
Most Wanted Contract
A new contract 'Most Wanted' is also going to be available in-game. This contract makes you a Bounty Target for everyone in Verdansk. If you survive, you get a redeployment for all of your fallen teammates. It can be completed in Solos, Trios, and Quads.
Obsidian Weapon Camo
Another challenge will be available to earn an Obsidian weapon camo. More details for this one will be released on the Activision blog later in the week.
Shoot the Ship
Lastly, Shoot the Ship is making a comeback this week. It's a small map specialty playlist featuring Shoot House and Shipment. Look out for this one if you like fast-paced and chaotic combat.
Double XP, Double Weapon XP, Double Battle Pass Tier Progression
Level up and progress through the Battle Pass System this weekend with Double XP, Double Weapon XP, and Double Battle Pass Tier Progression earn rate. Jump into any playlist available in Modern Warfare including Warzone starting on May 1 at 10 AM PT until May 4 at 10 AM PT.