How to get Mario Items in Animal Crossing New Horizons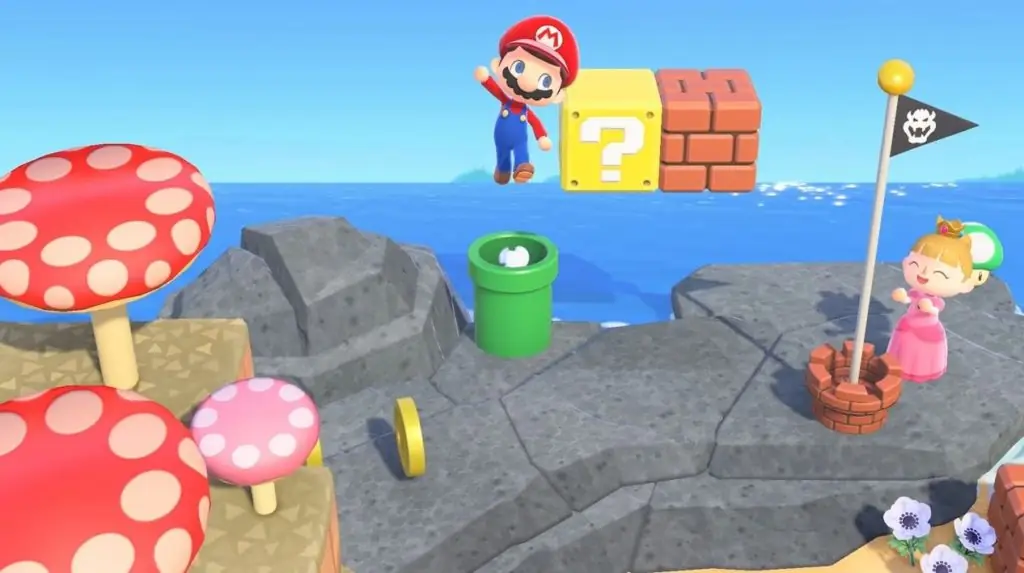 Everyone loves a crossover campaign. I know I do! It's fun to see other properties and aesthetics in our favorite games, especially if those properties are also our favorite games! Previous Animal Crossing games had a few Mario-themed goodies you could pick up, but for one last hurrah for the plumber's 35th anniversary, New Horizons has gotten some especially choice goodies. Here's how to get Mario items in Animal Crossing New Horizons.
First and foremost, before you can even get the Mario stuff, you'll need to ensure you have the latest version of New Horizons downloaded and installed. Your game has probably updated on its own in the last couple of days, but if you're not sure, just open New Horizons' settings from your Switch home menu and check for the latest update. We're looking for version 1.8.0 here.
How to get Mario Items in Animal Crossing New Horizons
With the latest update installed, boot up your game to receive your free Mushroom Mural, the first of no doubt many subsequent acquisitions. To actually obtain the Mario stuff, just head on over to Resident Services and use the NookStop to access Nook Shopping. Underneath the Special Goods section and Promotions tab, you'll find the entire list of Mario swag available to purchase. Buy whatever you want and however many you want, and you'll get it delivered the next day.
Bear in mind, these things ain't free. In fact, some of them can cost quite a few bells. Here's the full list of items and their price tags.
1-UP Mushroom (2000 Bells)
Block (1000 Bells)
Coin (350 Bells)
Fire Flower (1500 Bells)
Floating Block (100 Bells)
Goal Pole (2500 Bells)
Pipe (5000 Bells)
Shell (700 Bells)
Small Mushroom Platform (1000 Bells)
Super Mushroom (1350 Bells)
Super Star (2000 Bells)
Thwomp (3000 Bells)
? Block (1350 Bells)
Luigi Hat (1500 Bells)
Mario Hat (1500 Bells)
Princess Peach Crown (12000 Bells)
Wario Hat (1500 Bells)
Luigi 'stache (1200 Bells)
Mario 'stache (1200 Bells)
Wario 'stache (1200 Bells)
Luigi Outfit (2400 Bells)
Mario Outfit (2400 Bells)
Princess Peach Dress (6000 Bells)
Wario Outfit (2400 Bells)
Luigi Shoes (1400 Bells)
Mario Shoes (1400 Bells)
Princess Peach Shoes (2400 Bells)
Wario Shoes (1400 Bells)
Mushroom Mural (3000 Bells)
Block Flooring (3000 Bells)
Lakitu's Cloud rug (1500 Bells)
Yoshi's Egg Rug (1500 Bells)
If there's any one thing you'll want to get your hands on here, it's definitely a pair of Warp Pipes. You can set these up around your island to create your very own fast-travel system! It's fun and practical! If you want to get everything else on the list, well, I can only hope you've been investing in the stalk market.