How to get DNA in Borderlands 3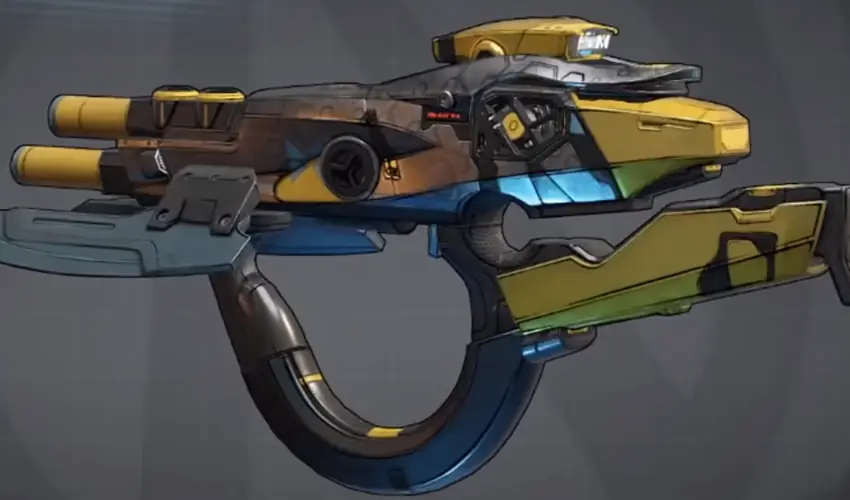 The DNA is a Legendary SMG in Borderlands 3, exclusive to the new Mayhem content. This is a niche weapon that shoots out random elements, except for radiation, to damage enemies. In this guide, we'll walk you through how to get DNA in Borderlands 3 and take a closer look at the weapon.
How to get DNA in Borderlands 3
Set the difficulty to Mayhem 6 or higher

To get the DNA in Borderlands 3, you'll need to make sure the game difficulty is set to Mayhem 6 or higher.

Travel to Desolation's Edge

There is a particular boss in Desolation's Edge named General Traunt who has a chance to drop this weapon. You can also travel to Tazendeer Ruins and go back to get to this boss.

Kill General Traunt

There is a save point before you get to this boss that you can use to fast travel to General Traunt quickly. He has a decent chance to drop this weapon, so you may need to kill him a few times to get the DNA to drop.
Firing this weapon shoots out a randomized element. It can be any element aside from radiation. The fire pattern shoots in the shape of a DNA strand, or a helix, as the weapon name implies.
The projectiles this weapon fires move very slow. For this reason, it's tough to find a good use for it. Obviously, it's best suited for stationary enemies. However, even then the damage output is not enough for Mayhem 10.
Overall, this is a unique weapon that could be great in certain builds and specific situations. We would not recommend it for Borderlands 3 Mayhem 10 unless you can find a use case we haven't uncovered yet.
For other Mayhem exclusives and weapons unique for the Revenge of the Cartels event, check out our guides below: