How to get cosmetics in Warhammer 40K: Darktide
Purging and killing, but with style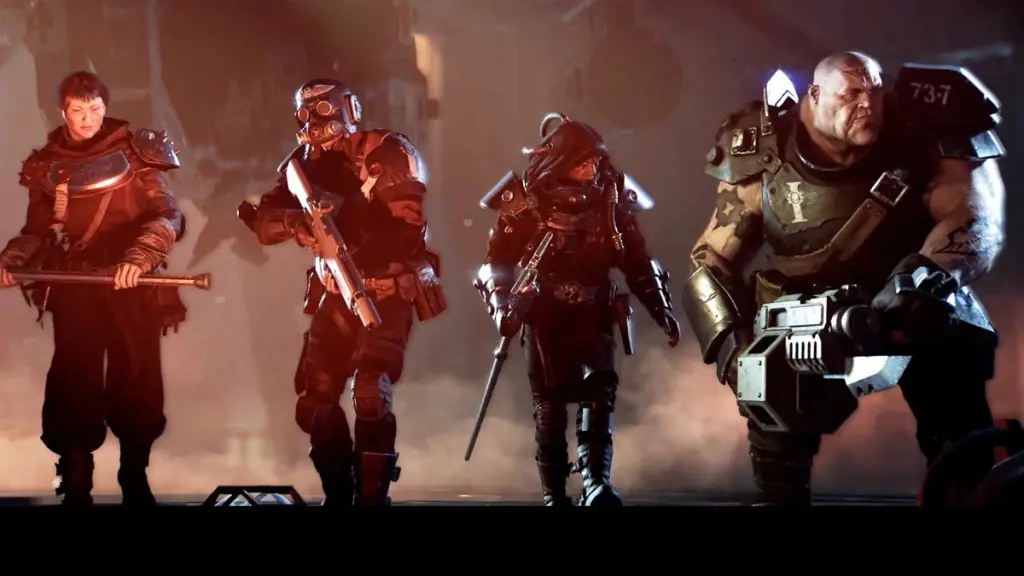 In Warhammer 40K: Darktide, you'll be swimming in blood and gore as you smash your way past the heretical filth of Chaos. But you don't have to do it in those prisoner garbs you were so generously given. It's time you ditched the prisoner act and looked like a true member of the Astra Millitarium, no matter how big you are. Here are all the way to get cosmetics in Warhammer 40K: Darktide.
How to get cosmetics in Darktide
How the in-game currencies work
Firstly, you need to know how the currencies work before you go acquiring cosmetics.
Cosmetics in Warhammer 40K: Darktide will require Aquilla, the premium currency. Aquilla can only be acquired through in-game purchases with real money. So, like most multiplayer games, you'll have to part with real money to spruce up your character.
You can spend your Aquilla at the premium store in the game.
How does the Premium Store work?
As of the pre-release closed beta, the premium store does not yet exist, but it is definitely coming after launch.
Here, players will be able to spend their Aquilla on premium cosmetics otherwise unobtainable. We can imagine that it may work in a similar vein to the armoury, where the cosmetics that are on offer will rotate every hour for you to keep checking.
Related: How to change character appearance in Warhammer 40K: Darktide
Acquiring new cosmetics
There are a few ways to obtain cosmetics in Warhammer 40K: Darktide.
Firstly, most of the acquired cosmetics without purchases are through completing Penances. There are many class-specific and general cosmetics on offer through completing some trials, so they serve as a serious flex as well as a cool cosmetic.
Additionally, if you catch Fatshark's Twitch streams, you can earn the Twitch cosmetic drops that come from watching for a certain amount of time. Keep an eye on their Twitter to keep up to date with their Twitch streams and to stay informed about their Twitch drops.
Don't forget that you are entitled to special cosmetics if you have played Vermintide or Vermintide 2. DLCs and the Imperial Edition will also net you exclusive cosmetics.
How to equip your cosmetics
When you have your cosmetic, equipping them is the fun – and easy! – part. When not in the heat of battle, press 'I' to see your loadout screen. Here, click on the 'cosmetics' menu at the top.
Simply open up the relevant menus to see the available cosmetics. Wear the cosmetics you deem the best to complete your look.
Keep an eye on Gamer Journalist for more gaming and Warhammer 40K: Darktide content, such as all weapon stats explained.