How to Fix "StrawberryBeard" Error in Sea of Thieves?
Thieving is easy with eyes closed.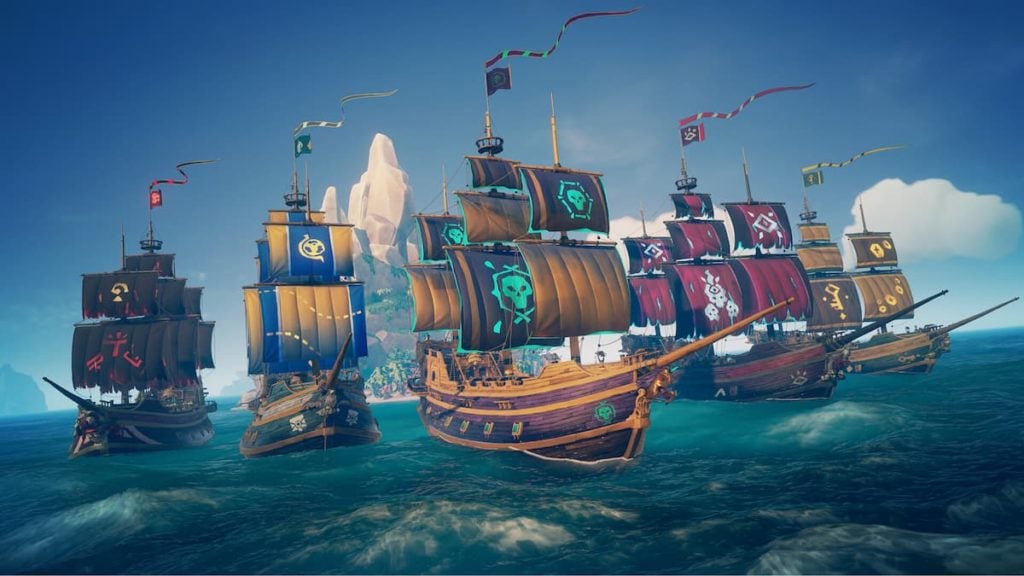 There is a very particular naming convention for the errors in Sea of Thieves, which combines a beard with a certain color or fruit. One of this untimely errors is the "StrawberryBeard" error. And while it may remind you of a certain Beatles song (it sure does to me), this error usually means bad news for your plans of playing the game non-stop for the next couple of hours. What is this error and how to fix it? Here is how to fix the "StrawberryBeard" error in Sea of Thieves.
How to Fix "StrawberryBeard" Error in Sea of Thieves
When you see the "StrawberryBeard" error on your screen, it basically means that you will not be able to play. It is due to the game undergoing downtime maintenance or an external network error has occurred. This means, that you're out of luck. You will have to wait for the issue to resolve itself. Usually any type of downtime or error is reported on Sea of Thieves' Twitter feed, so you can check if it is indeed what is happening. You can also check if the Sea of Thieves' servers are down by visiting the game's official server status page. However, there is still a chance that the problem relies on the player's part. So here is a list of troubleshooting solutions for you to try and fix the issue yourself.
Be sure that you have the latest update installed for Sea of Thieves. Usually this error will pop-out whenever you have an out-of-date version of the game.
Log-out and log back in of your Sea of Thieves account and close the app. This old school troubleshooting tip could be the way to go.
Be sure to allow Sea of Thieves to connect to the internet if prompted by an Antivirus or Firewall software.
If there's an update available, but you're unable to see it or to update at all, close the game, Xbox app and Windows store. Write wsreset in the Windows search bar and run the command. Reset your computer and try updating or accessing the game again.
If none of this works, contact the Sea of Thieves Support in order for them to help you reach a solution.
I hope you get to access your game once again and not be taken down to "StrawberryBeard" forever. Get it? Because of Strawberry Fields. I'll show myself out.
---
Sea of Thieves is available now on Windows, Xbox One and Xbox Series X/S. If you like our Sea of Thieves content, be sure to check out All Sea of Thieves: Return of the Damned Journal Locations and How to Fix Bugs and Glitches in Sea of Thieves.
About the author