How to Fix Darktide Error Code 2007
Another day, another bug.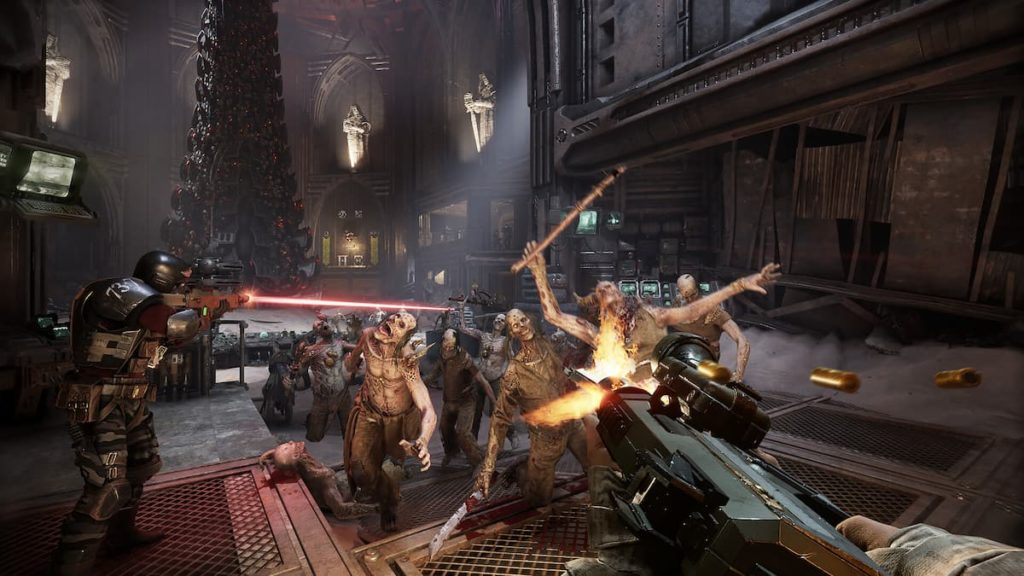 One of the golden rules of gaming launches is: new game, new bugs. And while the full release of Warhammer 40K: Darktide is just around the corner, we are experiencing several bugs and errors that are prone to be substantially increased once the game launches on November 30. Having said that, there is a new error that is plaguing the game, numbered "error code 2007". It is a quite annoying one since it can appear at any time and cut your connection and sever your progress. Basically a rage-quitting machine. Here is how to fix Darktide error code 2007.
How to Fix Darktide Error Code 2007
This error appears to be a bug of sorts, since it appears apparently on random occasions. Those are the most annoying ones since they are not easily fixes by the user, so the developer must work on its behalf in order to provide a fix so that this doesn't happen to Darktide players around the world. If you believe you can get this work, here are a couple of tips in order to fix Darktide error code 2007.
Try to restart your account or launcher. This will force the game to reconnect to the servers and possibly fix the issue.
Be sure to be using a more stable connection. Prioritize an Ethernet connection over a Wi-Fi one.
Confirm that there is no Firewall or Antivirus software preventing to limiting the game from connecting to the internet.
Restart your internet connection from your router or modem device. This will clear the cache and prevent internet connection instability.
Restart your gaming device.
Use a VPN. The game's community has been using this trick to fix several other issues with the game's connectivity, including the error code 2007.
Related: How to Fix Cursor Stuck on Screen Error in Warhammer 40K Darktide
Like I always say with errors of this nature: the best thing you can do is to wait. Developers are the ones responsible for dealing with these types of issues, and while there are ways you can circumvent them, the long-term solution is waiting for an update on behalf of Fatshark. However, I wish you luck on finding a home-made solution for this problem.
---
Warhammer 40K: Darktide is available on Windows and Xbox Series X/S. If you like our Warhammer content, be sure to check out Warhammer 40K: How to Unlock and Use the Darktide Flamer and How to Fix Warhammer 40K: Darktide Disconnected from Server Error.