How to Find the White Squirrel in Disney Dreamlight Valley
Squirrels, squirrels everywhere.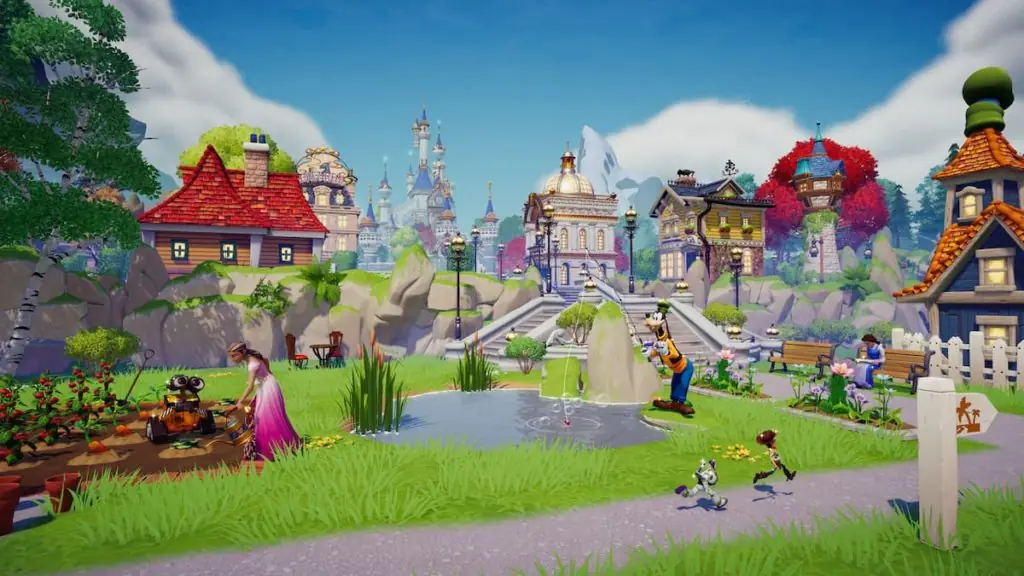 As a kid, I grew up with the classic musical animated films from Disney. Lion King, Mulan, Beauty and the Beast. I also was a fan of Pixar, with films such as Toy Story, Cars, Monsters Inc., etc. Now imagine all your favorite classic characters all available in one place, a la Animal Crossing, with you being able to solve mysteries and do day to day stuff. I normally don't do dig type of games, but my nostalgia levels are overboard, so I might as well talk about the game. One of the activities in the game is to tame animals like rabbits, foxes and even crocodiles. In this case, we are all about squirrels. Today, I'll show you how to find the white squirrel in Disney Dreamlight Valley.
How to Find the White Squirrel
In order to find any squirrel in general, you will have to go to the Esplanade biome. You will also have to be carrying the squirrel's favorite food in order to attempt to tame them and achieve companionship: apples and peanuts. There are 5 types of squirrel in Disney Dreamlight Valley: black, classic, gray, red and white squirrel. Each of them appear at a certain time of the day, in certain days of the week. Here is how to find the white squirrel: it will only show up in the Esplanade biome on Sundays from midnight to 6:00 am. The game is completely on sync with your platform's date and time, so unfortunately, unless you want to manually change your date and time configuration, then you will have to wait for Sundays.
Related: How to Cook a Thanksgiving Feast in Disney Dreamlight Valley
You will only get one chance to tame the white squirrel at a time, so I hope you get it on your first try. Waiting for a whole week doesn't really sound very fun. Anyway, enjoy the game that is currently on early access and set to be released fully 2023. It is already garnering a lot of critical acclaim, so give this game a shot.
---
Disney Dreamlight Valley (early access) is available on PlayStation 4, PlayStation 5, Xbox One, Xbox Series X/S, Nintendo Switch, Windows and macOS. If you like our Dreamlight Valley content, be sure to check out How do you Get Minnie Mouse Level 10 Dress in Disney Dreamlight Valley and How to Get Free Moonstones in Disney Dreamlight Valley.