How do you Get Minnie Mouse Level 10 Dress in Disney Dreamlight Valley
A dress for any occasion.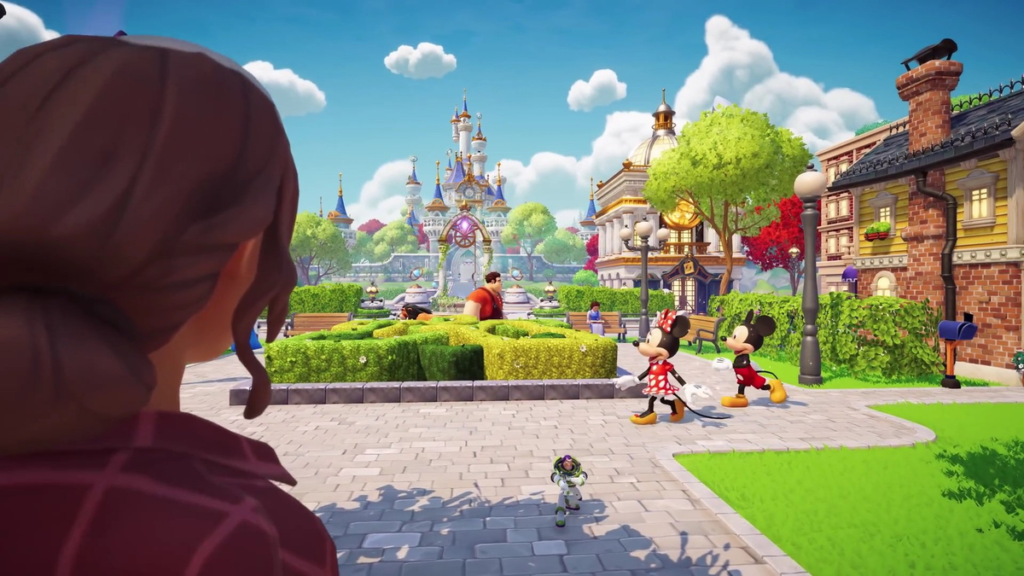 When it comes to Gameloft's continually evolving life sim title, Disney Dreamlight Valley, there is rarely a shortage of things to do or collect. With dozens of quests, things to discover, and friendships to grow, there are rewards around just about every corner.
And if you're making your way through the game's main questline, you have probably found Minnie Mouse and begun cultivating your friendship with her. She's got one of the best assortments of rewards to unlock through her friendship levels, especially at level 10, with a gorgeous Minnie Mouse-themed dress.
So, if you're interested in learning how to get the Minnie Mouse level 10 dress in Disney Dreamlight Valley, then we can help!
How do you Get Minnie Mouse Level 10 Dress in Disney Dreamlight Valley
In order to get the level 10 Minnie Mouse dress, it's obvious to say that you're going to need to make you're way through the levels preceding it. This is done by completing her friendship quests and giving her gifts, as well as making daily conversation with her. These three aspects of friendship with Minnie, or any character for that matter, are extremely important to level the friendship up. This will grant you the rewards that come with each level.
Once you've gotten past level 9, you'll need to cap things off by completing Minnie's "Remembering Old Times" quest in order to unlock the level 10 dress. To complete it, you'll need to restore the clock tower. To do this, you'll be required to get your hands on some resources: 200 Clay, 100 Hardwood, 100 Stone, and 30 Iron Ingots.
Related: How to Find Green Rising Penstemon in Disney Dreamlight Valley
After getting those items, your next step is going to be to return to Minnie Mouse. Then, she'll instruct you to head to a crafting station and craft the Rustic Clock Tower. Once crafted, go ahead and place it in the valley and return to Minnie Mouse to redeem your reward!
From there, go ahead and check out your Clothing inventory to equip your brand-new Minnie Mouse-themed dress! It isn't an easy progression of tasks to complete, but the reward is well worth the time it takes to obtain it.
Now you know everything you need to know about how to get the dress at Minnie Mouse's 10th friendship level! Be sure to check out even more of our extremely helpful guides on the ever-growing world of Disney Dreamlight Valley, such as "How Long Does Resources Take to Respawn in Disney Dreamlight Valley?".