How to find the Difficulty Chart Marker in Find the Markers
Here is how to get the markerous difficulty Difficulty Chart Marker in Find the Markers Roblox game.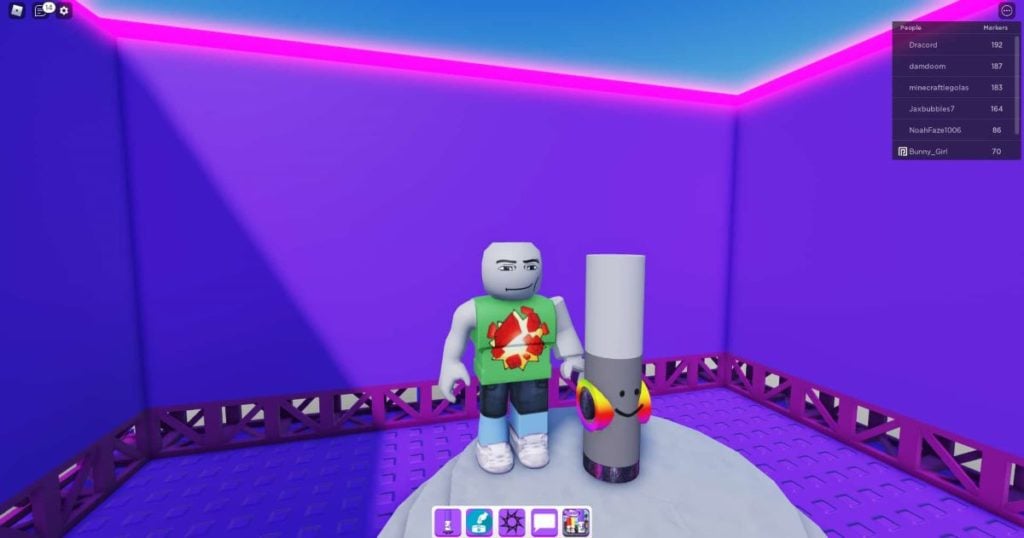 Find the Markers is a huge Roblox "find the" passion project. With 200 markers to collect, dedicated completionists will find satisfaction with the abundance of easy and difficult ones to obtain. But of all the markers, there is one that ascends above the rest in terms of difficulty. The insanely difficult Difficulty Chart Marker is one of two markerous difficulty markers – and for good reason. Here is your guide on finding the markerous difficulty Difficulty Chart Marker in Find the Markers.
Finding the Difficulty Chart Marker in Find the Markers
Travelling to the Difficulty Dimension
Ironically, it is not difficult to access the difficulty dimension. You must travel to the cave inside the mountain by climbing the wooden ladder, past the chicken eggs. In the corner of the shallow cave is a diamond-shaped button. Press it. Nothing will visibly happen (aside from the button turning yellow), but you have just unlocked a gate.
Turn around, to the alcove with suspiciously nothing in it and walk into it. You will be teleported to a dark room with a marker in it and a white keyboard on the wall. You must type in the password 'Difficulty'.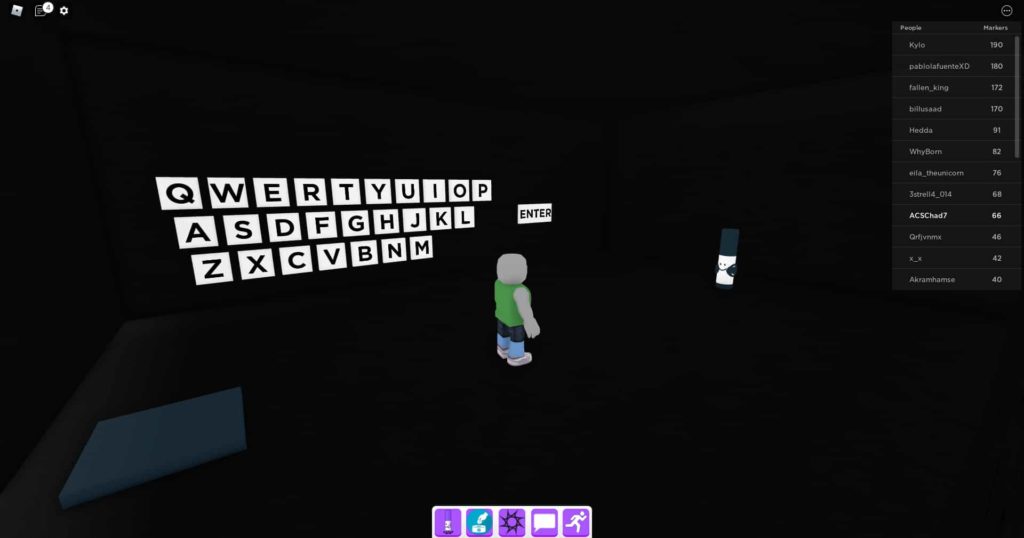 You will be teleported to the infamous difficulty dimension. Prepare yourself.
Related: How to find the Zen Marker in Find the Markers
Navigating the Difficulty Dimension
The Difficulty dimension is home to five markers, but the Difficulty Chart Marker is the most sought after. You must complete the obby in front of you – which is easier said than done, trust me. There are numerous stages which exponentially ramp up in difficulty. You will dodging kill blocks, wall jumping through wall trusses, navigating a maze, and trying not to bang your head against the wall repeatedly.
At the end of the obby lies the Difficulty Chart Marker, almost mocking you.
A word of advise – do not give up, as tempting as it may seem. With each defeat, your hand and brain muscles are gathering a muscle memory, so, over many attempts, you will actually find a general positive trend.
Also, as annoying as it sounds, take a few minute breaks every now and then. It is frustrating, but it will actually improve your general performance and give your muscles a moment to get used to the movements required.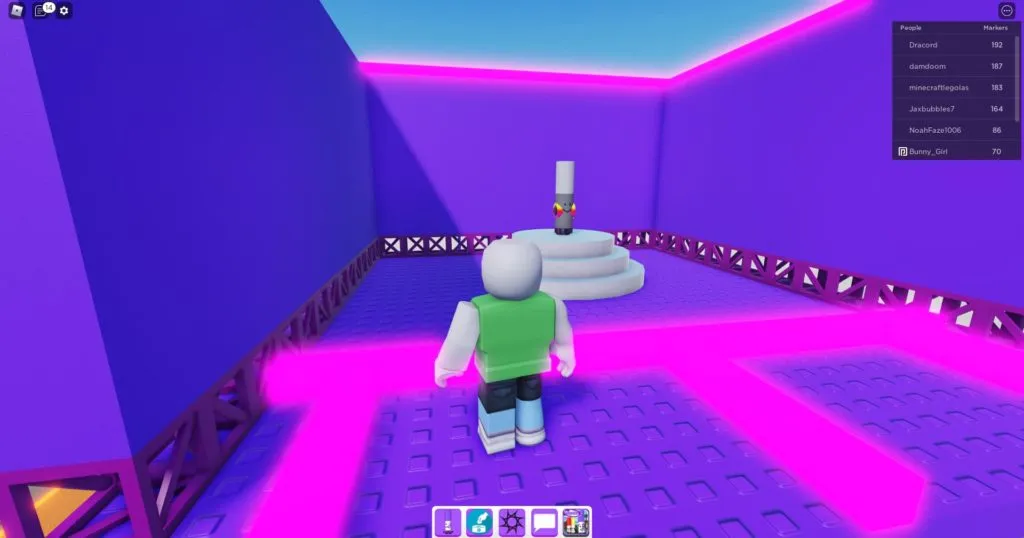 Once you have completed the obby (well done, by the way), you will be able to claim the infamous Difficulty Chart Marker. Give yourself a pat on the back and keep your eyes on Gamer Journalist for more Roblox content!