How to Find the Demon Floppa in Find the Floppa Morphs
Need help finding the Demon Floppa? Read on...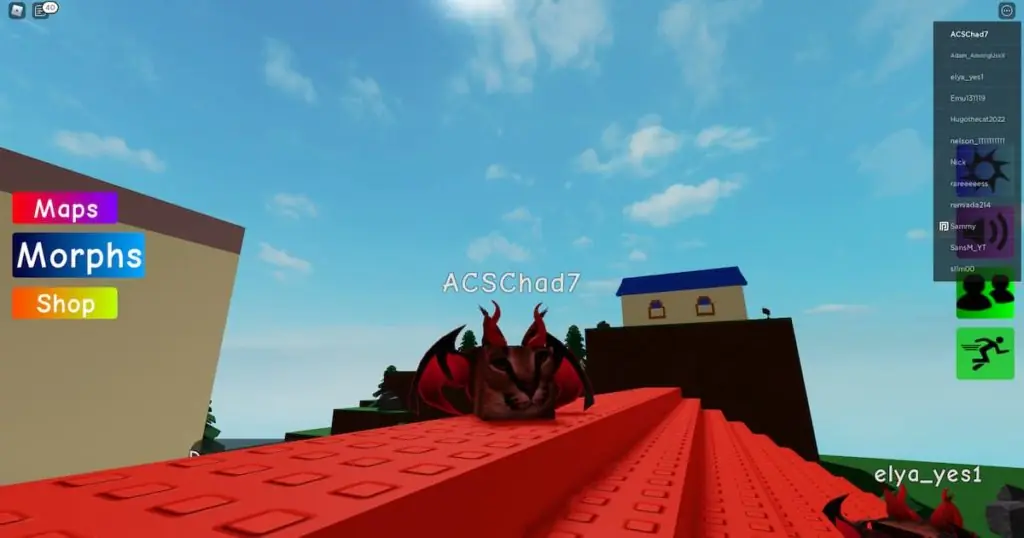 Find the Floppa Morphs is a "find the" Roblox game, made by BIG PLAY, where there are 241 Floppa Morphs to find and collect, providing a satisfying range for completionists and casual players. Players can morph their Roblox character to look like these brilliant Floppas once found. But not all Floppas are good Floppas. If you want some evil to balance the good, then the Demon Floppa Morph should be your next find. Look no further then this detailed guide on finding the Demon Floppa Morph in Find the Floppa Morphs.
Finding the Demon Floppa in Find the Floppa Morphs
The Demon Floppa Morphs hides in a pair of red devil horns, waiting to be found. Firstly, we should start by looking at the Demon Floppa's hint. It tells us that he is 'somewhere red'. Could be referencing hell, o some sort of underworld? Not exactly. If we look around, even just from spawn, the only thing that is red is the red roof of the house directly in front of spawn, where the basic – but adorable – Floppa Morph can be found.
To get up to the red roof of the house isn't obvious, and is actually a very sneaky implementation from the developers. Walking around the house, and there aren't any obvious signs of entry to the roof, not even from the inside. It is famously known that the devil likes to play tricks, and the Demon Floppa Morph is no exception.
TO climb on the roof, you must ascend a secret and invisible truss. The invisible truss is located on the back left corner of the house. it is difficult to see so you may need to walk around a little bit to bump into it. I would recommend simply hugging the wall and jumping until your Roblox character hits something and begins to climb
Once on the roof, look straight ahead, just next to the chimney. There will be the aforementioned red devil horns! Walk up to them to claim the Demon Floppa Morph as your very own. Well done on taming the beast!
Related:How to find the Difficulty Chart Marker in Find the Markers
Now you can morph into the Demon Floppa and scare your friends. Keep an eye on Gamer Journalist for more Roblox guides!