How to find the Burning Marker in Find the Markers
Here is how to get the insane difficulty Burning Marker in Find the Markers Roblox game.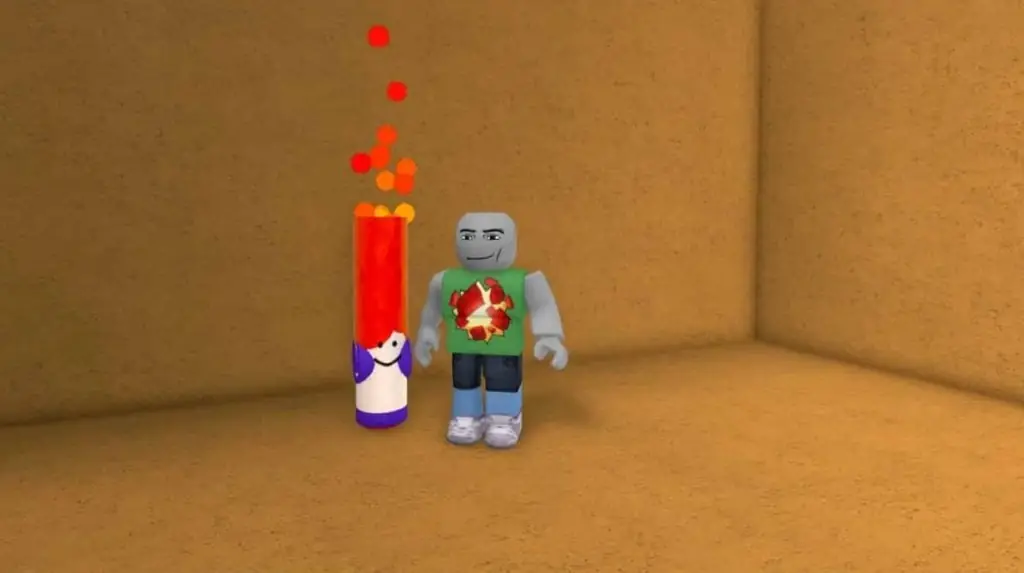 Find the Markers is a huge Roblox "find the" passion project. With 200 markers to collect, dedicated completionists will find satisfaction with the abundance of easy and difficult ones to obtain. However, you may find yourself wanting to dig deep to find all the insane markers. Well, in order to find the Burning Marker, nicely designed by 1larx, you'll have to do just that! So get ready; here is your detailed guide to find the Burning Marker in Find the Markers.
How To Get the Burning Marker in Roblox Find the Markers
Despite the marker's difficulty setting, obtaining this marker is much easier than it may seem, and you don't even need any mining gear! To grab this marker, you must traverse the complex cave that's right near spawn. Just look around it, it's the huge mound of stone with a gaping hole with three markers on top. Once you've found it, then simply walk straight through and you will be transported to the inside of the cave.
Now in the midst of the crystals, geodes, and stones, we need to find one crystal in particular. As the hint for the Burning Marker in the index points out, we must "touch something red", and it is referring to a red crystal. But not just any red crystal.
Once inside the cave, make the first right you can, and try not to get distracted by the pretty gems and markers hushed in the distance. Once you've hit the wall, turn right again. In front of you will sit a regular red crystal. As per the hint, with your cursor, click each gemstone of the crystal to make them light up.
The screen will flash a bright orange before transporting you to a yellow room, and in front of you, will be the insane Burning Marker.
Related: How To Get Sunlight Marker in Find the Markers
Once you've done admiring it, just make sure you touch it before respawning or you'll have to travel all the way back to the crystal to get it again.
Well, there you have it. You guide on obtaining the insane Burning Marker in Find the Markers. Keep your eyes on Gamer Journalist for more Roblox and Find the Markers content!