How to Earn Money Quickly in Pokémon Scarlet and Violet
Being a Pokémon Trainer doesn't pay as well as you'd think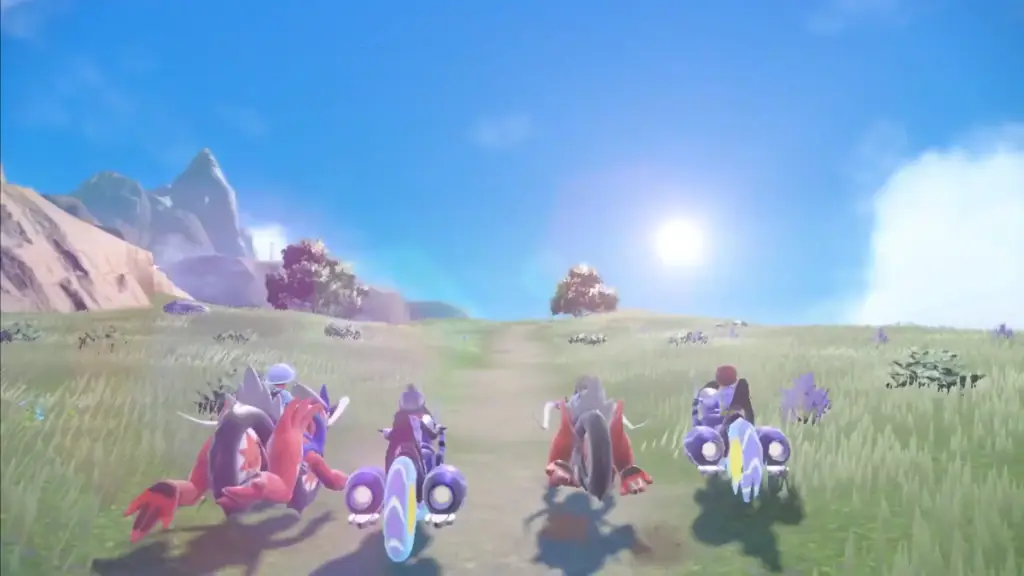 There are a lot more shops in Pokémon Scarlet and Violet than in previous games, so it's not hard to run out of money unexpectedly. Keep reading to discover all the best methods to earn money quickly in Pokémon Scarlet and Violet, so this never happens to you!
How to Earn Money Quickly in Pokémon Scarlet and Violet
Battling
Battling will always be the best way to earn money in any Pokémon game; you have to do it to progress through the game anyways, and you even get lots of XP for your Pokémon in the process! This method is even more effective if you obtain an item that doubles the prize money for winning, such as the Amulet Coin or the Luck Incense. There's no shortage of trainers to battle in Pokémon Scarlet and Violet, so don't be shy if you see someone who wants to fight!
Selling Items
Selling items is a great way to make money in any video game, but especially in the Pokémon games. Pokémon games intentionally scatter expensive items such as Big Nuggets, Star Pieces, and Comet Shards all around the world for you to pick up and sell! It's like the game is giving you free money! Selling these kinds of high-quality items is one of the best ways to earn money quickly in Pokémon Scarlet and Violet. There are numerous expensive items hiding in the Pokémon-infested wilderness, all you need to do is find them and sell them!
Meowth (Pay Day)
This method may not be as straightforward as battling or selling, but it's a great way to make extra cash without any effort. Meowths are known for their special move Pay Day, which is an attack move that scatters coins on the ground when it's used. In addition to the prize money, you'll get additional money just from using this move once the battle is over! The more times you use this move in battle, the more extra money you'll get. If you happen to see a wild Meowth in Pokémon Scarlet and Violet, you should definitely catch it (or just trade one in from a previous game)!
Selling TMs
Free TMs can be found everywhere across the Paldea region, though not all of them are too desirable (honestly, who actually uses Helping Hand in battle??). TMs can sell for a lot of money in this game, so if you've got a lot of TMs that you have no use for, just sell them to any Poké Mart to earn some fast cash! If you don't feel like hunting down free TMs in the wild, you can always make some of your own at the TM Machine. If you've got a lot of Pokémon materials (Psyduck Down, Drowzee Fur, etc) and a surplus of LP (League Points), you can make innumerable TMs at TM Machines to sell for a hefty profit!
Related: What is the Pokemon Scarlet and Violet Discord Link?
Pokémon Scarlet and Violet are adding a lot of new, exciting features to the franchise; check out Gamer Journalist's numerous other Pokémon Scarlet and Violet guides to discover them all!