How to Do the Sims 4 Space Mission
Ready to head for space? Follow us!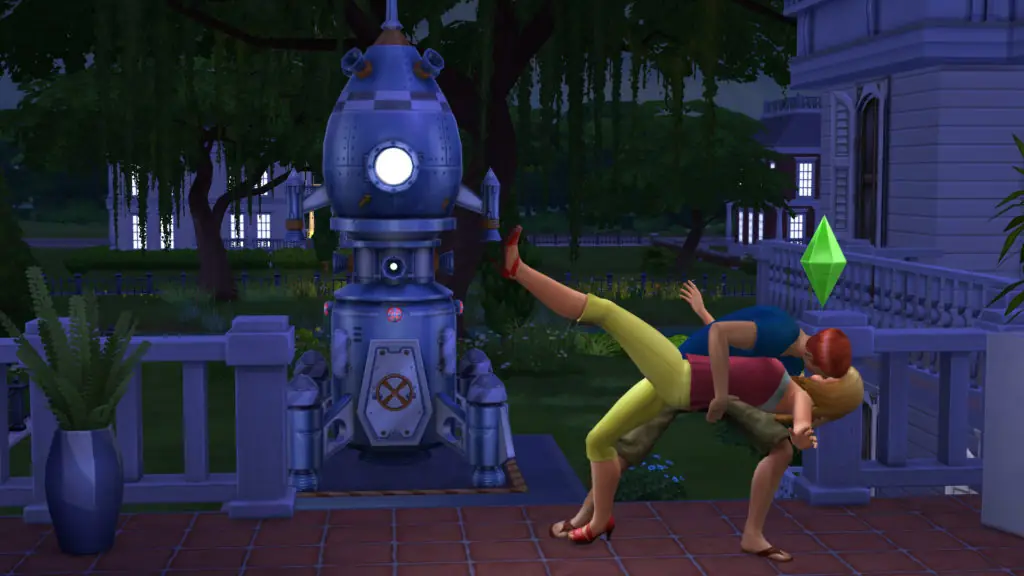 Grab your Sim, pack a lunch, and head for space! Sims is one of those games where you can play for hours at a time and not feel bad about it. It's fun switching up their lifestyles or having them explore beautiful worlds while on vacation; something we all strive to accomplish. What if we were to tell you that you could take your Sim to space? Would you hop onto an astronaut career? In this guide, we will tell you how to reach for the stars and explore an intergalactic world.
Going on a Space Mission on Sims 4
Sims 4 offers your Sims a variety of careers to choose from. They range from writer, doctor, and even an astronaut. Have you ever wanted to go to space but you were too afraid to leave your room? Want to skip all the NASA training? Here's how you can go on a space mission on Sims 4.
Become an astronaut (obviously)
Buy a spaceship (this is located in your build/buy mode under the activities/skills
Spend 5,000 simoleans for the Steampunk Flyamajig and set it on your lot
Spend 1,000 simoleans to build the space ship
Optional choice: Train your rocket science skill to increase speed and upgrades on your rocket
Select rocket ship and explore space
Space Scenarios to Complete
There are a few scenarios that are in the game where you need to answer a popup text. Some scenarios will require you to accurately pick the right choice, whereas for this mission, picking certain scenarios will only affect outcomes based on your sim skill level, mood, and upgrades to your rocket. If you have fully maxed out your rocket it will be strong to escape space if there is a disaster. There are a few scenarios you can unlock and some of them range from abduction, lost in nebula, or something's alive! When you've finished a scenario you are returned home, sometimes, receiving rewards. That's not all you can do in space. There's also a hidden world you can unlock, and if you use some cheat codes, you can have your sim living there.
Going to space is one thing, however finding a planet, is another. Sims 4 offers a few hidden worlds you can discover if you level up your skills. In this case, Planet Sixam is unlocked when you level up your rocket science skill. When you enter the scientist career and choose the rocket science branch you can add wormhole generators to your rocket. To build the wormhole generator you need two uncommon crystals/metals and two elements. The next step is to enter your rocket ship and blast off to Planet Sixam. On this planet you can find rare flowers and fruit for gardening, a six-piece collection of geodes, and other rare crystals and/or metals.
Related: What is the Most Popular Game in the World?
Ready to head to space? If you've found this guide helpful be sure to check out Gamer Journalist for other guides that discuss popular gaming titles and codes you can use to amp up your gaming.