How to disable crossplay in Halo Infinite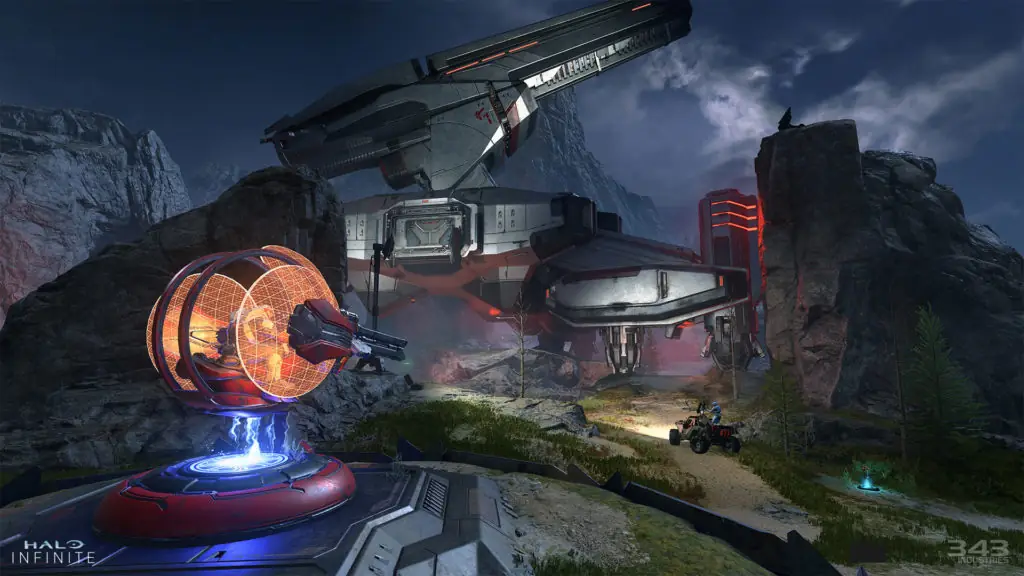 The Halo Infinite multiplayer from 343 Industries is now available on PC and Xbox as of November 15, 2021. Crossplay functionality allows players on both Xbox and PC to play in real-time matches with each other, and it's a feature being implemented into a lot of newer games. However, not everyone enjoys crossplay, so players are wondering how to disable crossplay in Halo Infinite. Here's what you need to know.
For those not in the know, crossplay, or cross-platform play, is a feature many recent multiplayer games include on launch. Generally, crossplay allows players to play with other players across different platforms, such as Xbox and PC in this instance. Games with this feature use TCP/IP communication between players' clients, whereas games that don't support crossplay will use platform-specific networking libraries like the Winsock layer on PC. The former is platform-agnostic, allowing different platforms to connect and play on the same servers.
Some newer games may allow you to disable crossplay through the settings menu. There could be many reasons why you'd want to do this. For example, keyboard and mouse players might not like playing with controller players due to aim assist. Conversely, controller players may be a bit turned off by playing against mouse players as they have more vehicle and aiming maneuverability that just isn't possible on the sticks. Cheating is also a lot more rampant on PC. It goes both ways, and there's no right or wrong; it just comes down to preference.
How to disable crossplay in Halo Infinite
Currently, there is no way to disable crossplay in Halo Infinite. Players do have the option to limit matches based on Keyboard/Mouse or Controller input, but this is only available in Solo/Duo Ranked Arena Queues.
Suppose you'd like to play Halo Infinite Ranked Arena against only Controller or Keyboard/Mouse players. In that case, you can go to Multiplayer, select Ranked Arena, change your Ranked Queue to Solo/Duo, and choose either Keyboard/Mouse or Controller next to the input option. By default, the Ranked Queue is set to open, and the Input option is limited to crossplay only.
However, giving players the option in Ranked Arena matches to go against Keyboard/Mouse or Controller only does give some control over competitive matchmaking. It's a nice option to see, but many players are requesting more robust crossplay control, specifically the ability to turn it off completely. We'll have to wait and see if this is something 343 Industries has any plans to implement. At this time, we haven't heard any chatter on the topic.
For more guides and related content, check out our website's Halo Infinite section.