How to Customize a Brawler in LEGO Brawls
Imagination is the most complex thing here.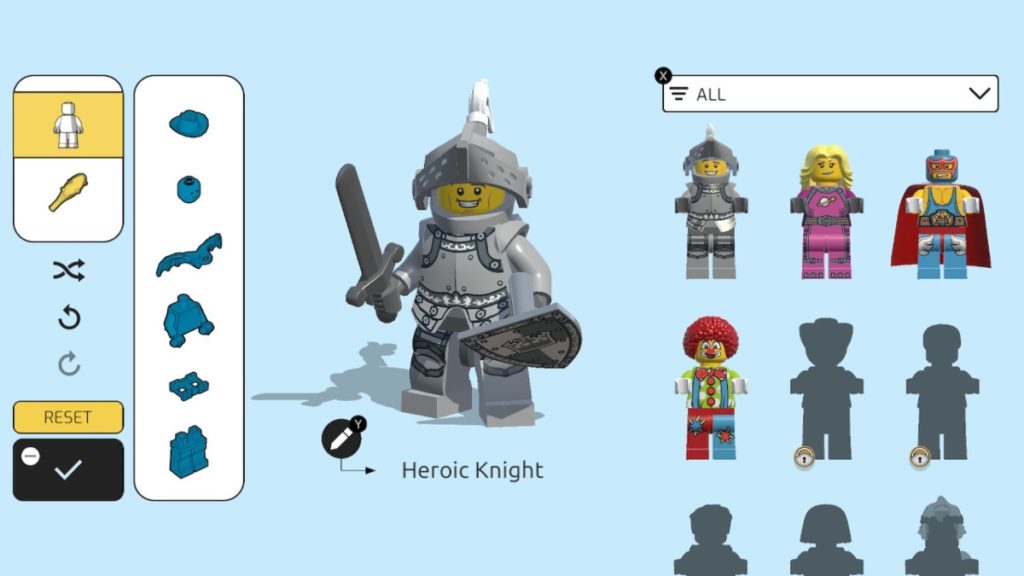 One of the best features you'll find in the newly released LEGO Brawls is the nearly endless customization options available throughout it. As LEGO has always done best, imagination is set free through thousands of different building possibilities when it comes to how someone can build their own custom Brawlers. Today, we'll explain all of the ins and outs that go into customizing your very own Brawler in LEGO Brawls!
How to Customize a Brawler in LEGO Brawls
When it comes to customizing your own Brawlers, it's important to know that to fully take advantage of the customization capabilities, it's best to continue to play the game and unlock new Champions. Unlocking Champions and mastering them allows you to have access to their different cosmetic pieces as well as their weapons, abilities, and so on.
In total, there are 248 different champions, 88 melee weapons, 72 power-up abilities, and 73 poses, so there is definitely quite a bit to unlock and play around with. These can be unlocked by fighting and obtaining Champions as well as finding pieces to sets throughout the game.
Now, let's get into how to actually create your own Brawlers.
The first thing you're going to want to do is select Brawlers from the main menu.
From there, you'll be able to start creating your own Brawler using parts from the Champions that you've collected.
You can create up to 10 different Brawlers at a time and can customize them as you wish by selecting one and clicking the button or key that selects the pencil icon.
Whether creating a new Brawler or customizing one you've already made, the process is the same going forward.
You're given the chance to start out your Brawler off of one of the pre-made Champions in the game. This just gives you a base to jump off from.
Once you've chosen your base, you can then adjust multiple pieces of the body.
You can change your headpiece, head, neckpiece, torso, belt, and legs.
It's important to know that just as with real LEGO pieces, some body modifications won't work together. For example, long hair and a neckpiece may not be something that will fit together at all.
From there, the page down will allow you to change other factors of your character's weapons and abilities.
You can select a melee weapon, a ranged weapon, and both types of power-up abilities.
Once you're satisfied with your Minifig Brawler, you can change their name by using that pencil icon again and then save using the corresponding button or key to the checkmark on the bottom left side of the screen.
Additionally, if you're looking to randomize your character, there's a button on the left side for that, as well as undo and redo buttons too.
You can also sort the Champions if you're looking for one from a specific set.
That's all there is to know about how to customize your Brawler in LEGO Brawls! Good luck, and have fun!
Related: Is Lego Brawls Crossplay? How to Add and Play With Your Friends