How to Cook in Disney Dreamlight Valley
Become a chef.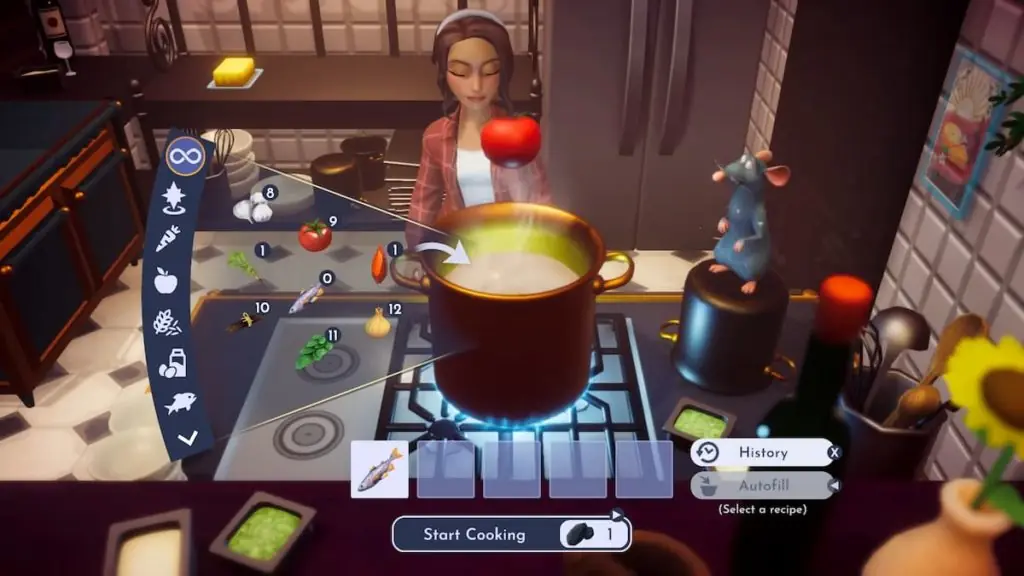 A good mix of adventure and life-sim, Disney Dreamlight Valley features many activities you can perform in the game. Out of all the cool stuff you can do, cooking is perhaps the most well implemented one. The process requires a few steps and can be tricky for newbies in the game. Here is a quick guide to get you started with cooking in the game.
Related: Disney Dreamlight Valley Combines Your Favorite Characters With Animal Crossing and The Sims
How to Cook in Disney Dreamlight Valley
Cooking is one of the very first activities available to you in the game. You can try your hands at cooking right when you enter Mickey Mouse's house. Usually there are two steps to cooking. The first one is gathering the ingredients and the next step is to cook them.
Gathering Ingredients for Cooking
It's best to get yourself a garden in Disney Dreamlight Valley because it enables you to obtain a lot of ingredients for cooking. You can craft a gardening area near your cooking place. Different activities will grant you seeds and other ingredients. For example, digging can give different seeds which you can use to grow crops. You can also buy seeds from Goofy's Stall. Once you have your crops ready, you can use the yield to cook food.
Using Ingredients to Cook
Each dish has a required list of ingredients in Disney Dreamlight Valley. The Recipe tab in the game is of great help to track the ingredients. As mentioned above, you can get some ingredients by growing them in your garden. However, there are things which you unlock as you progress through the game. Cooking will become much easier once you unlock Remy from his cooking realm. You will have to cook and perfect the popular ratatouille dish from the Pixar movie, Ratatouille. This will unlock Remy for you.
Cooking is simple once you get all the stuff you need. Just mix all the ingredients in your pot to make the dish.