How to Complete the Treasures of River Severn in Assassin's Creed Valhalla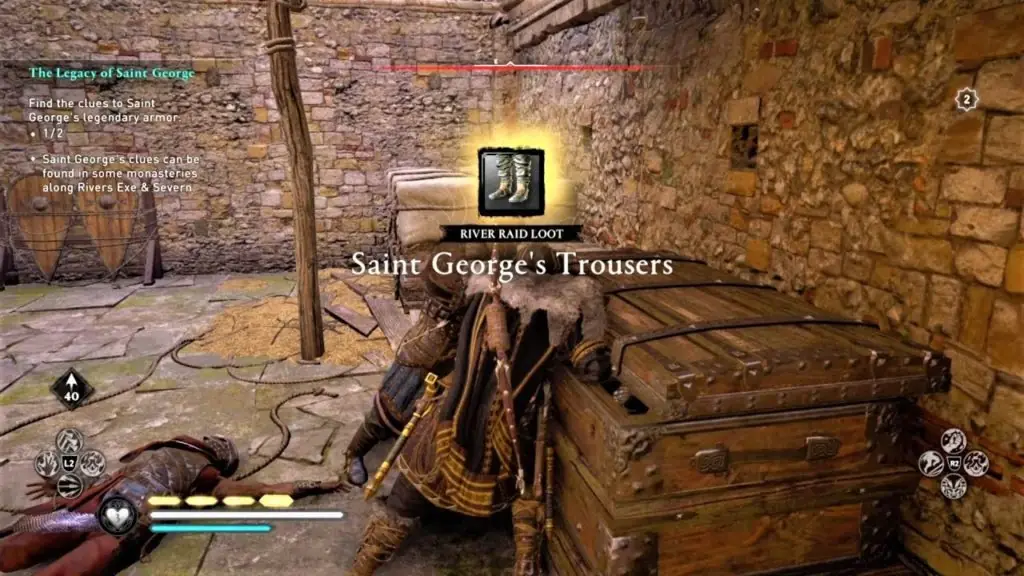 I've never been especially big on wearing hand-me-downs, but I have to admit, if I had a set of duds as spicy as Saint George's armor in Assassin's Creed Valhalla, I'd wear them everywhere. I'd wear 'em to bed, even. Of course, since you don't know Saint George, I guess they're less "hand-me-downs," and more "hand-mes." Anyway, here's how to complete the Treasures of the River Severn in Assassin's Creed Valhalla.
As we've previously covered, the armor of Saint George is the central focus of a major, multi-part questline that you'll receive after the first time you clear a river raid. The armor pieces are scattered across the three main rivers: the Exe, the Dee, and the Severn. While you could obtain clues to the armor pieces' locations on the Exe, the pieces in the Severn require a little more trial and error. The good news is that you don't need to find clues to make the armor pieces spawn. The bad news is that you only get one hint as to where to find them, and their locations are also random.
How to Complete the Treasures of River Severn in Assassin's Creed Valhalla
The only clue you get to the locations of the Severn armor pieces is that they can be found in larger military installations. So, for example, the best places you could go to search for them would be the Eastern Fortification, Island Camp, Severn Outpost or Lowlands Camp. The catch is that they'll only spawn in large chests that require two dudes to open, so you can only obtain the armor pieces from these locations by launching a full-on raid on them.
While raiding a location, you can use Odin's Sight to ping the locations of nearby chests. It'll save you a search after you've cleared the place out. There should be at least one large, two-man chest per military camp, but it's a toss-up as to whether they'll have what you're looking for. Speaking of, the armor pieces you'll find on the Severn are the bracers and trousers of Saint George. Don't be surprised if you have to check more than one spot and open a bunch of chests. If you want to make the process a little easier, upgrade your raiding ship's cargo hold so you can crack more chests at once during a raid.