Assassin's Creed Crossover Stories Is Now Available for Odyssey and Valhalla
Free DLC for two Assassin's Creed games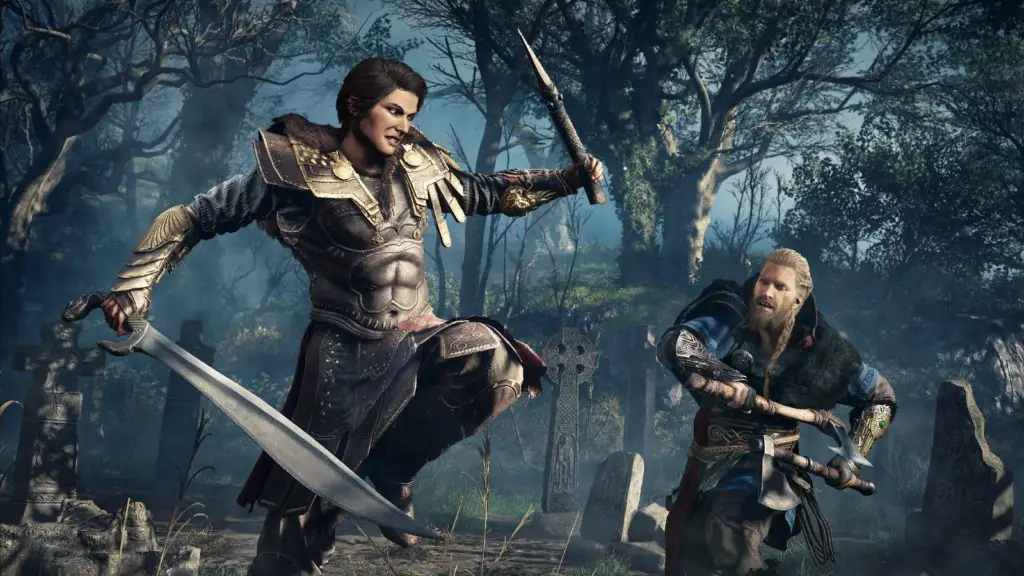 Ubisoft has received a lot of criticism in the past for the way their open-world games are designed. The Assassin's Creed games, in particular, have been criticized and praised for having large amounts of content. Now, the two most recent games in the series have received free DLC missions as Assassin's Creed Crossover Stories is now available.
Free DLC for Two Different Games
Assassin's Creed Odyssey launched in 2018 with a sequel, Assassin's Creed Valhalla, released in 2020. Yesterday, Ubisoft surprised everyone by announcing that the two games would crossover in the form of a project known as Assassin's Creed Crossover Stories. This is meant to tie both games together and will allow players to interact with protagonists from each respective game.
Odyssey players will be able to encounter Eivor as Kassandra or Alexios while Valhalla players can meet Alexios or Kassandra as Eivor. These missions will allow players of both games to experience new environments as well as new stories featuring Odyssey and Valhalla's protagonists.
This crossover project was announced alongside Valhalla's next expansion, Dawn of Ragnarok. Unlike Crossover Stories, this DLC will cost money. It is set to release on March 10 and cost $40. Players of Odyssey and Valhalla can download Assassin's Creed Crossover Stories now on their platform of choice.