Assassin's Creed Valhalla's Dawn of Ragnarök Expansion Is Coming on March 10
Assassin's Creed Valhalla is getting the most ambitious expansion in franchise history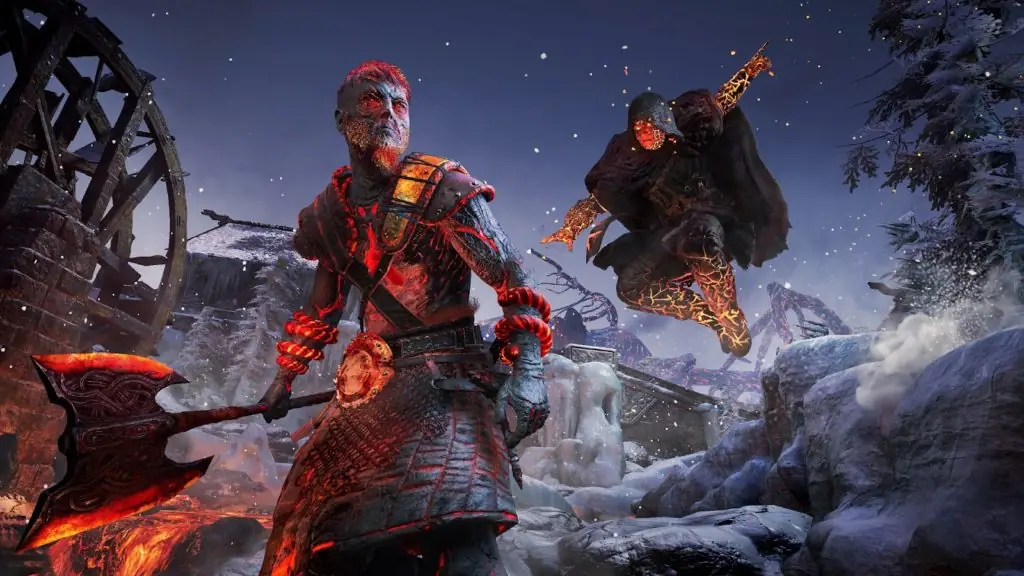 According to Norse legend, Ragnarök is, in succinct terms, the end of the world. All of the gods of the Norse pantheon will engage in one final war to end all wars before all that exists is razed to the ground by the fire giant Surtur, leaving the world to be born anew from its ashes. Pretty intense, huh? That's how you know that anything that invokes the name of Ragnarök is either going big or going home, and Assassin's Creed Valhalla's next expansion is planning on going big.
Assassin's Creed Valhalla's "Dawn of Ragnarök" expansion is coming on March 10, 2022. This expansion, which Ubisoft is billing as the "most ambitious expansion in franchise history," will be available for purchase on Amazon Luna, Google Stadia, PlayStation 4, PlayStation 5, Xbox One, and Xbox Series X. Subscribers to Ubisoft Plus will receive access to the expansion for free.
Assassin's Creed Valhalla's Dawn of Ragnarök Expansion Is Coming on March 10
Based on the newly-released cinematic trailer, "Dawn of Ragnarök" will be taking Assassin's Creed Valhalla to full on fire and brimstone. Eivor will assume the guise of the All-Father, Odin, in a land wracked with war between men of fire and men of ice. Eivor will wield both of these elements as he takes on these supernatural forces, as well as incredible magical abilities such as shapeshifting and necromancy.
If you don't think you can wait until March for this, then good news: there'll be something to tide you over. Starting tomorrow, December 14, Assassin's Creed Valhalla will receive several "Crossover Stories," where Eivor will go on adventures with Kassandra or Alexios, the protagonists of Assassin's Creed Odyssey.
These Crossover Stories will be completely free to download and play, though you will need to completely reinstall your copy of Valhalla in order to access them. The Crossover Stories will be launching alongside the version 1.5.6 patch that adds ports as available fast travel spots.