How to Complete Needle in a Crate Stack in Goat Simulator 3
Find the key.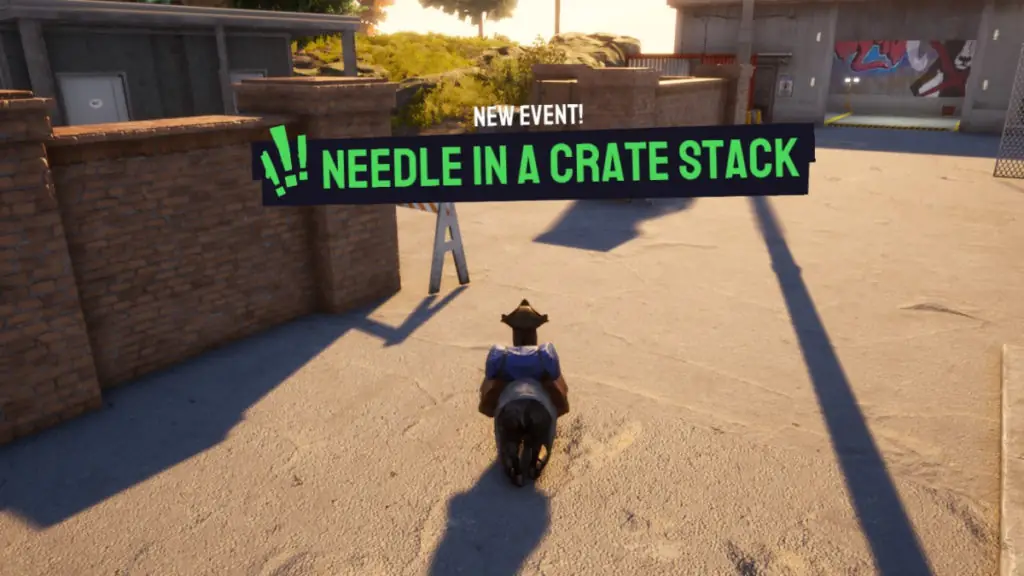 There are various events in Goat Simulator 3. While some are tough to complete, the title offers many simple events. The latter is true for Needle in a Crate Stack event.
To complete this event, we need to travel towards the western side of Fairmeadows Ranch area, just near the ocean. For more guidance, refer to the map below.
Just follow the map and reach the area marked with a black exclamation mark. You will be ready to take on the event.
How to Complete Needle in a Crate Stack in Goat Simulator 3
Once you reach the event area, you will notice many crates lying around two toilets. You will notice a person waiting to get into a locked toilet. The locked toilet has many people inside it. You need to find a key in the crates to unlock the gate.
To find the key, start breaking the wooden crates surrounding the toilet area. You will eventually come across a silver-colored key which can open the toilet door.
Related: All Whistleblowers Locations in Goat Simulator 3
After getting the key, lick it to attach it to the goat's tongue. Now, drag it towards the locked toilet gate. It will automatically attach and open the door.
Once the door is open, you will see a bunch of people coming out in a forceful manner. It's Goat Simulator 3, and it's bound to be funny. Once most people are out, you will notice a plunger on top of the toilet seat. That's your reward for completing the event. That's it, enjoy the plunger on your head and some Karma points.
If you want to earn 10,000 Karma points, check out the How to complete The Big Red Button Event and Unlock Fallout Boi Outfit in Goat Simulator 3 guide.