How to Catch Shiny Rowlet in Pokemon GO
Is there a shiny Rowlet in Pokemon Go?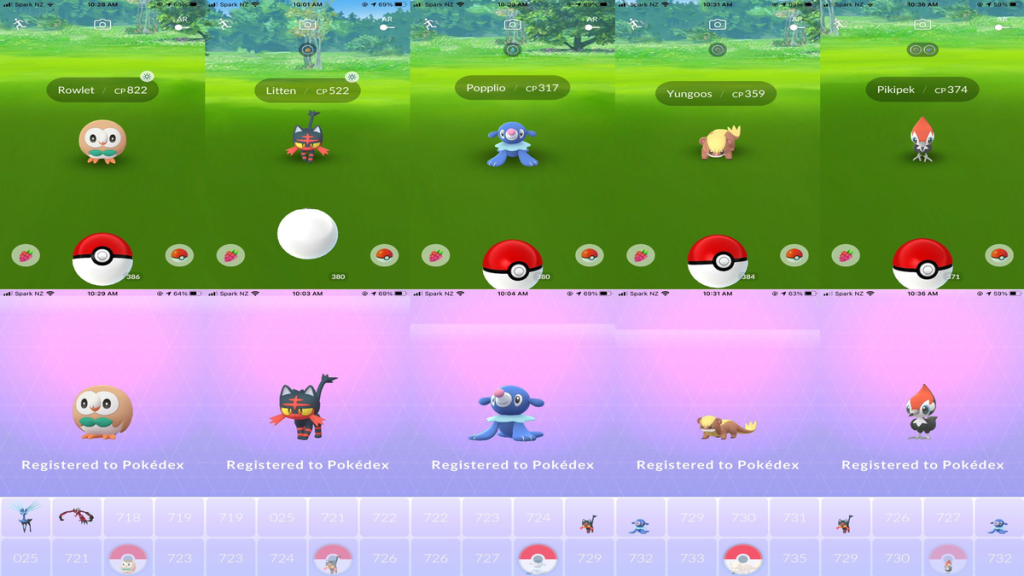 When you capture shiny Pokemon in the Pokemon franchise you are given tons of bragging rights. Shiny Pokemon are rare to find and during events you are doubled the chances of getting a shiny. If you got a shiny while playing Pokemon Go when there wasn't an event active you are even more lucky than usual. There are plenty of shiny Pokemon out there you can capture in Pokemon Go, but we're focusing on Rowlet. Here's how you can catch a shiny Rowlet in Pokemon Go.
Rowlet Pokemon Go
Rowlet is a starter Pokemon in the Pokemon franchise and was released during the Alolan Pokemon in Sun and Moon. In order to obtain Rowlet in Sun and Moon you needed to just pick it as your starter and eventually you could trade with other players to obtain it. In Pokemon Go you have access to the Alola Pokemon and Rowlet is one of them you can obtain. A question that players have asked before is can Rowlet turn into a shiny or can you find a shiny Rowlet out in the wild?
Unfortunately since Rowlet is a starter Pokemon it does not have a shiny counter-part. On March 14th you'll be able to get double XP points when you capture Rowlet, but that's about it. Let's not lose hope! Rowlet could have a shiny released during one of Pokemon Go's community day events. Until then you're going to want to capture a Rowlet with high IV's if you're wanting to make him a strong Pokemon during fights and raids.
How to get a Shiny in Pokemon Go
In order to obtain a shiny it's entirely all about luck. That's why shiny Pokemon are attractive because of the rarity. There are ways you can try to boost your luck by getting a shiny and that is by waiting until there is a community day. Community day usually have a single Pokemon that will pop up throughout the day and there will be tons of them. A trick to seeing if there is a shiny is click on the Pokemon and if it's not shiny immediately exit out of battle and click on another one nearby. This will help you boost your odds at finding a shiny.
---
If you're looking for more updates on Pokemon GO please check out Gamer Journalist on Facebook to join the discussion and keep up to date with our content. You may also want to check out How to Get Espeon in Pokémon GO or How to Get Armored Mewtwo in Pokémon GO – Guide