How to Catch Ants in Animal Crossing New Horizons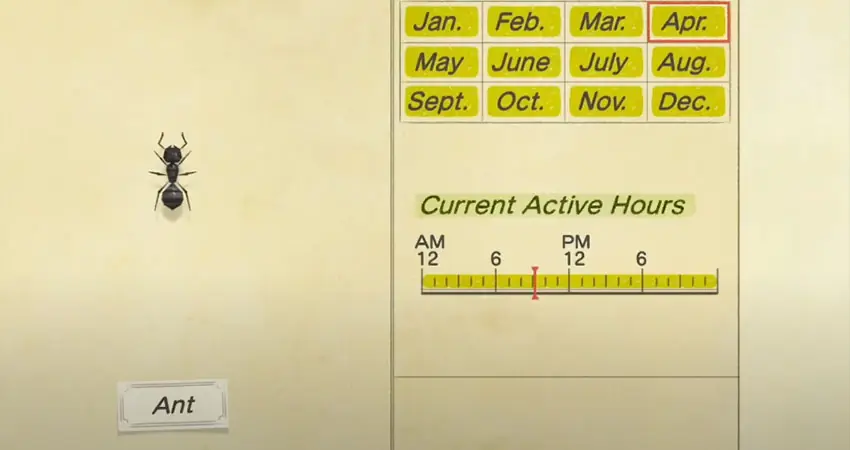 Catching ants in Animal Crossing New Horizons can prove to be a little tricky. These little insects don't sell for a whole lot of Bells, but you will need to catch at least one to donate to the Museum if you are looking to complete the Bug Exhibit. This guide explores how to easily catch ants in Animal Crossing New Horizons.
How to Catch Ants in Animal Crossing New Horizons
Ants tend to be attracted to sugars like candy and fruit. Unfortunately, candy is not yet part of the game. There is one item in the game that attracts ants, though: Turnips!
You can purchase Turnips from Daisy Mae, if you weren't already aware. Daisy Mae visits your island each Sunday between 5 AM and 12 PM Local Time. During this time you can buy a batch of Turnips if you're looking to catch an ant.
Unlike when you try to play the Stalk Market, you will want your turnips to start rotting. Hold on to your turnips for an entire week and they will eventually turn rotten. Your torrent turnips will attract some ants when you place them on the ground and walk away.
If you're having some trouble getting the ants to show up, place the rotten turnip near a building so you can enter and exit the building and increase the chances of the ants spawning.
You should start to see a line of ants forming from an Ant Hill near the Rotten Turnip. Now, all you need to do is take out your Net and catch one of them.
For more New Horizons content, check out our Ironwood Furniture Recipe guide to see how you can build yourself an amazing looking kitchen.