How Many Chapters Are There in Stray
Scale buildings as a fluffy cat in this indie game!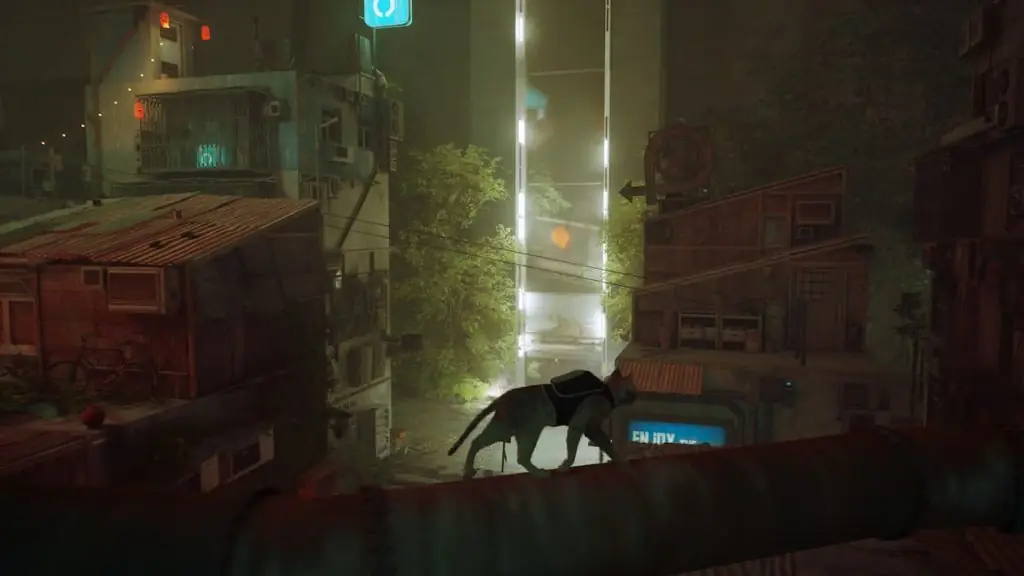 Get ready all you cat-loving gamers out there. We're finally going to be able to play a highly anticipated game featuring a lovable cat. Stray is an adventure game where you're exploring a futuristic world trying to locate your family. You play in third person as not a human, but a cat roaming a cyberpunk environment. Stray, developed by BlueTwelve Studios, certainly doesn't outstay its welcome. Many are wanting to know just how long it is. We're here to tell you how many chapters are in Stray.
How Many Chapters are in Stray?
Stray has 12 chapters in the game so you'll have plenty of things to do playing as an adorable kitty. If you were looking for a game that will have over 30 hours of gameplay, Stray might not be the game for you, but this indie game is winning the hearts of many gamers. The game takes you everywhere from a monster-filled sewer to a robot utopia. It's filled with puzzles to solve and also both monsters and dangerous robots to avoid.
How Long Does It Take to beat Stray?
Great question, easy answer, results may vary. If you're looking to just play Stray for the main storyline you're going to have about five hours of gameplay. Not only will you have a storyline to beat but there are plenty of collectibles to find. This will lengthen your playtime by a bit so expect around 8 hours of content. If you're the type to just speed run through everything, beating the game will be easy. If you want to complete it entirely, you'll have to check out our guides for that so we can help you out.
Stray is available for PC, PS4, and PS5.
Related: Review: Stray Is a Meowing Good Time