How Do You Make Grass in Little Alchemy 2? Answered
Grass is easy to make and easy to use in Little Alchemy 2!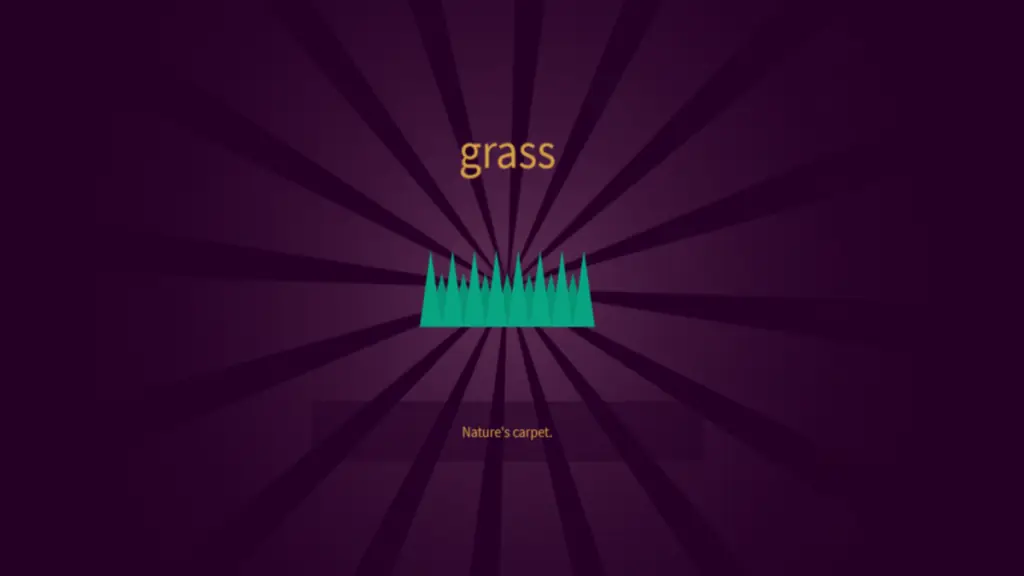 Little Alchemy 2 is a fun, free-to-play game offered on most electronic devices. If you've ever wanted to become an alchemist without any of the hard work, try playing Little Alchemy 2! This game focuses on creativity and ingenuity, it's oddly addictive and difficult to put down once you've started playing. In Little Alchemy 2, you can become an alchemist and create your own world!
Progressing in Little Alchemy 2 depends entirely on what elements you are able to create. Grass is an essential element in Little Alchemy 2, you can't really progress too far without it! Unfortunately, however, this essential building block can't be immediately created using the initial elements players are gifted with in the beginning. Like many items in Little Alchemy 2, other elements must first be created in order to combine them to get grass.
How Do You Make Grass in Little Alchemy 2?
Players are given air, earth, fire, and water to start their alchemy careers off within the game. Although it can be tedious, making grass in Little Alchemy 2 isn't very difficult. Many essential building blocks in this game require tedious, step-by-step combinations. Thankfully, there are multiple different elements that can be combined to make grass! However, there are numerous elements that must first be created to even begin creating grass's building blocks.
Related: How to Make Time in Little Alchemy 2
To make grass, you will first need a plant. The combination recipe for grass is plant + earth, and since every player is given plenty of earth at the beginning of the game, all you need is a plant. Plants are tedious to get, but you will need them if you want to progress in the game. To create a plant, you'll need a soil element and a life element. Here's a step-by-step process on how to acquire both these elements in Little Alchemy 2:
How to Create the Life Element
Combine fire + fire to create energy.
Combine earth + earth to create land.
Combine earth + land to create a continent.
Combine water + water to create a puddle.
Combine water + puddle to create a pond.
Combine water + pond to create a lake.
Combine water + lake to create a sea.
Combine water + sea to create an ocean.
Combine ocean + continent to create a planet.
Combine planet + air to create a cloud.
Combine cloud + cloud to create a storm.
Combine energy + storm to create lightning.
Combine lightning + ocean to create life
How to Create the Soil Element
Combine earth + life to create soil.
After you have the soil element and the life element, all you need to do is combine them to get the plant. Once you have the plant element, creating grass is incredibly easy. All you have to do to create grass is combine the earth element with the plant, it should automatically become grass.
Grass can be used to create numerous things in Little Alchemy 2, such as gardens, dew, and even algae! If you love creating new items from pre-existing resources, try playing Minecraft or Terraria if you ever get bored of playing Little Alchemy 2.