Hearthstone Battlegrounds Mechs Build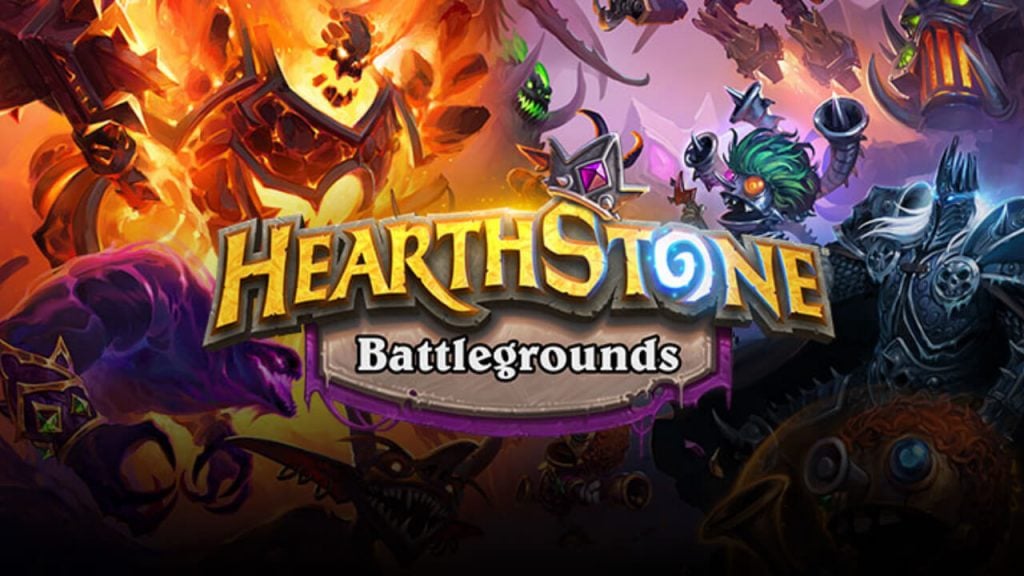 Mechs has shaped up to be a popular choice among Hearthstone Battlegrounds players. This synergy utilizes magnetism, summons, and divine shields to populate the board with tanky minions.
Hearthstone Battlegrounds Mechs Build
You might notice there is a lack of early game units in this build, which makes the build difficult to pull off as you need to focus on upgrading your Tavern Tier.
Micro Machine and Mecharoo do a fine job holding it down in the early game but they fall behind quickly in the mid game. Nightmare Amalgam is a centerpiece of this build, and getting one early will be the first stepping stone to completing this build.
If you can find a Cobalt Guardian and Psych-o-Tron, you should highly consider this build. These minions have powerful end game potential and benefit from magnetic minions, making them important mechs.
Look for Annoy-o-Module to equip your big minions with Taunt and Divine Shield. A part of your core backup defense will be Security Rover. The mech summons will synergize with Cobalt Guardian and buy you some time on the battlefield.
The thing you will rely on to win is the Junkbot, so it's important you put him on the far right of the board. He will slowly become a massive minion throughout each battle as your other mechs get torn down. You may want to put two of these minions next to each other.
Feel free to throw in a Foe Reaper 4000 and Piloted Sky Golem to solidify your late game lineup. Foe Reaper 4000 is a great way to destroy divine shields on your enemies' minions.
The best heroes to pull this build off with are A. F. Kay, The Curator, Millificent Manastorm. It can also be pulled off with Patchwerk and Nefarian, though the former heroes are preferred.
Preferred Mechs Build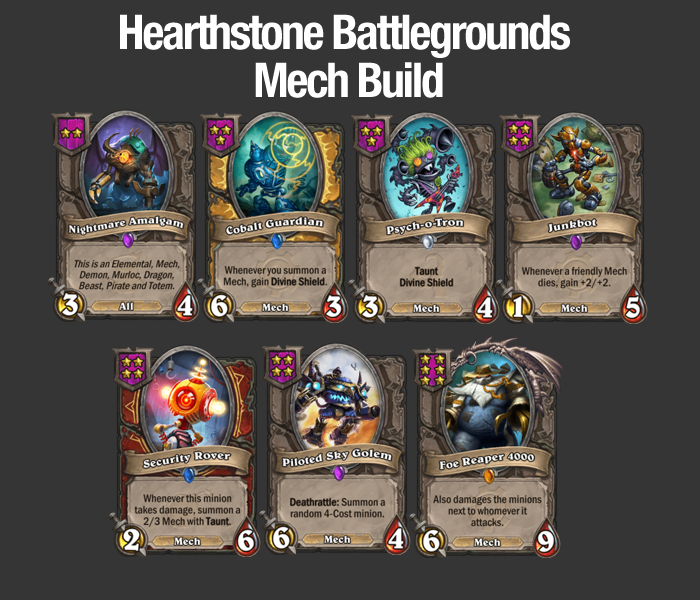 Setup: Nightmare Amalgam, Cobalt Guardian, Psych-o-Tron, Junkbot, Security Rover, Piloted Sky Golem, Foe Reaper 4000
About the author