How to Invite Friends in Guilty Gear Strive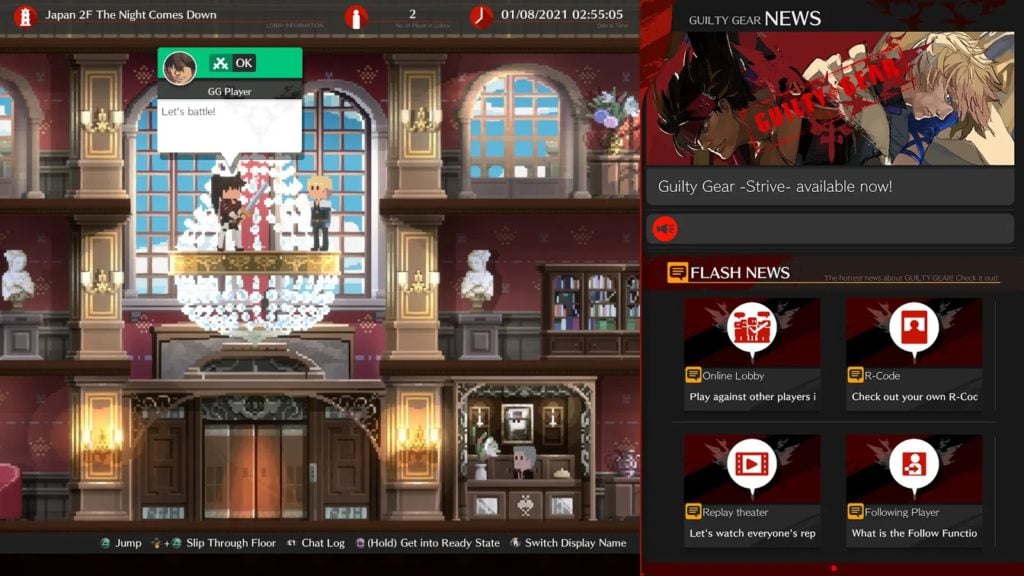 While a major part of the appeal of playing fighting games online is bodying randos, sometimes, you wanna get into a punch-up in a more familiar, intimate setting. Whether you want to keep the matches strictly between friends, or you have a large group you want to have privacy, you can accomplish either using Guilty Gear Strive's built-in systems. Here's how to invite friends in Guilty Gear Strive.
Normally, when you start up Network Mode, you'll be prompted to select your region, and you'll be placed on one of the floors of the Lobby tower based on your proficiency in the game. Problem is, while it is theoretically possible to find a specific player like this, you'd both need to be at the same skill level and in the same region at precisely the same time. As such, if you want to play against a specific player, you'll want to create your own private room instead.
How to Invite Friends in Guilty Gear Strive
From the main menu, select Player Match to construct your very own private room. You can set the rules for these rooms, including how matches function, whether matches should be serious or casual, and other little tweaks. The important part comes when you choose whether to make the room open to anyone or make it private.
Both kinds of rooms can be seen in the player room browser, but while anyone can join an open room, private rooms have special randomized ID codes that function as both a password and a means of finding the room quickly. When you create your room, you can send your ID code to the players you want to join in, and they can input that number in the search field to find your room easily. Once they're in, you can chat and pummel each other as much as your little heart desires.
About the author