How to Start the GTA Online Los Santos Tuners Update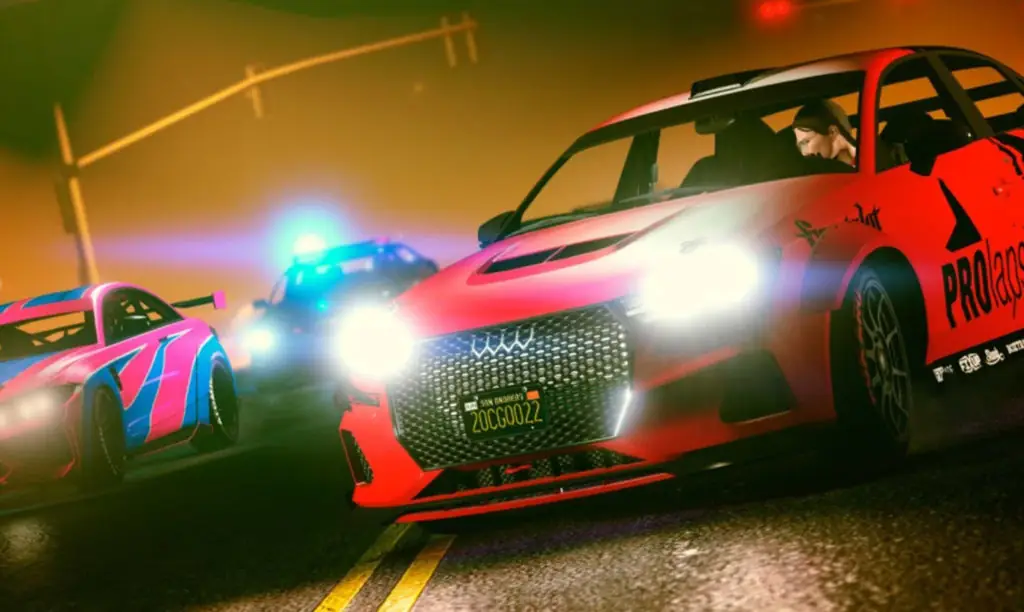 The Grand Theft Auto series already has its fair share of car-centric action, be it races, customization, or car-based crime. Heck, it's literally right there in the name. But in such a vast space as GTA Online, you can never have too many cars, which is why everyone's been waiting to get revving on the new Los Santos Tuners update. Here's how to start the GTA Online Los Santos Tuners update.
How to Start the GTA Online Los Santos Tuners Update
After you've updated your copy of Grand Theft Auto V (and by extension, your copy of GTA Online), you'll receive a text message on your in-game phone inviting you to the "LS Car Meet," located in a "nondescript, graffitied warehouse" out in Cypress Flats. This warehouse is the base of operations of the LS Car Meet, where motorists with a hunger for thrills and a lack of scruples put their driving skills to the test in underground races and, later, heists.
When you arrive at the warehouse, you'll get a brief introduction cutscene. Afterwards, you'll be introduced to the race-runner, Mimi. Competing in Mimi's races will raise your reputation within the LS Car Meet, giving you access to all sorts of cool items and customizations for your ride.
You'll also meet KDJ and Sessanta in the warehouse, who run the organization's even less legal operations, though you'll need to own at least one auto shop somewhere in the city before they'll work with you. If you've got a shop, you can talk to KDJ and Sessanta there to start on a heist mission, wherein you'll need to pinch Sessanta's impounded car from the police lot and return it to your shop. After completing that mission, KDJ and Sessanta will offer you a list of six rotating car heists, all of which involve preparation and execution stages.