Where to find Dendrobium in Genshin Impact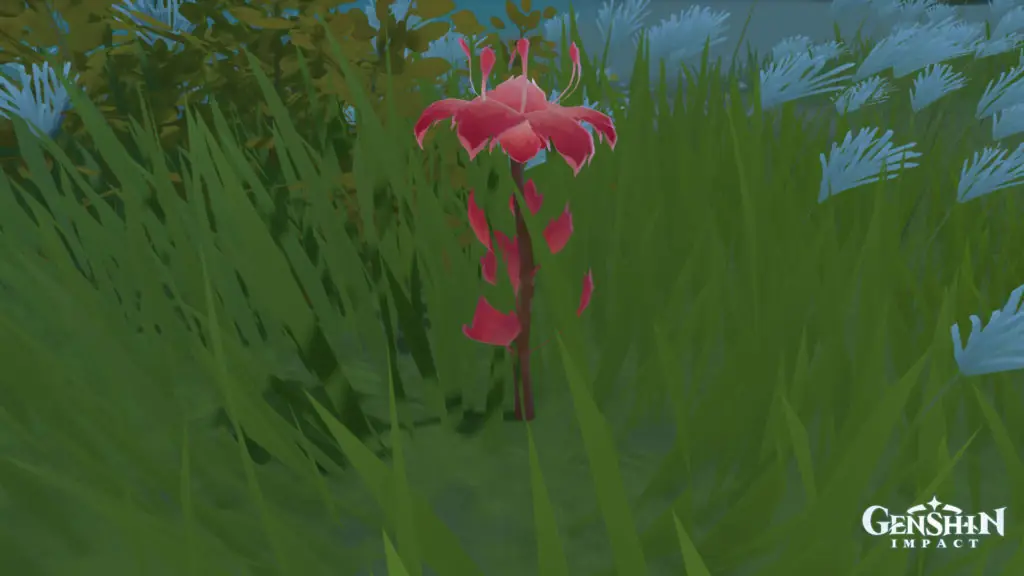 The world of Genshin Impact's Teyvat is jam-packed with various types of plants and other resources you can gather. Inazuma, introduced in Version 2.0 of the game, has a few local specialties of its own ripe for picking. One of these local specialties is known as Dendrobium. The local material has one special use at this time, but that doesn't mean you shouldn't start grabbing some for future content! Here's where to find Dendrobium and what you can use it for in Genshin Impact.
What is Dendrobium in Genshin Impact?
Dendrobium is an Inazuma Local Specialty, and a vibrant plant that has also been named the "lycoris" by the poets. It was once thought extinct in the Inazuman archipelago, only to re-emerge now upon the battlefields. It is said that it blooms most enchantingly where much blood was spilled.
The Dendrobium has a few different uses in Genshin Impact, but you'll primarily be using it to place at Simple Tombs, which you can find six of around Yashiori Island. Refer to our guide to find all of the Simple Tombs locations and unlock the special achievement.
Aside from the use mentioned above, there's not much you can do with Dendrobium at the time of writing. However, we anticipate you will be able to use this in character ascensions. Every local specialty in the game so far has such uses. It may also be a requirement in future recipes as we uncover more about the story of Inazuma.
Dendrobium Locations in Genshin Impact
There are two primary spots to find Dendrobium in Genshin Impact:
Nazuchi Beach
Kujou Encampment
Nazuchi Beach Dendrobium Locations
There are over twenty Dendrobium locations at the Nazuchi Beach location between Kannazuka and Yashiori Island in Inazuma. You can start at either waypoint, though we recommend beginning at the west side and working your way across the entire Nazuchi Beach location to collect all of the Dendrobium.
Kujou Encampment Dendrobium Locations
Another good location for finding Dendrobium is Kujou Encampment. Though not as abundant as Nazuchi Beach, there are still about ten flowers you can pick in this area. Travel to the northern Waypoint and make your way east to gather them all.