Fraymakers Roster – All Playable Characters
The gangs all here.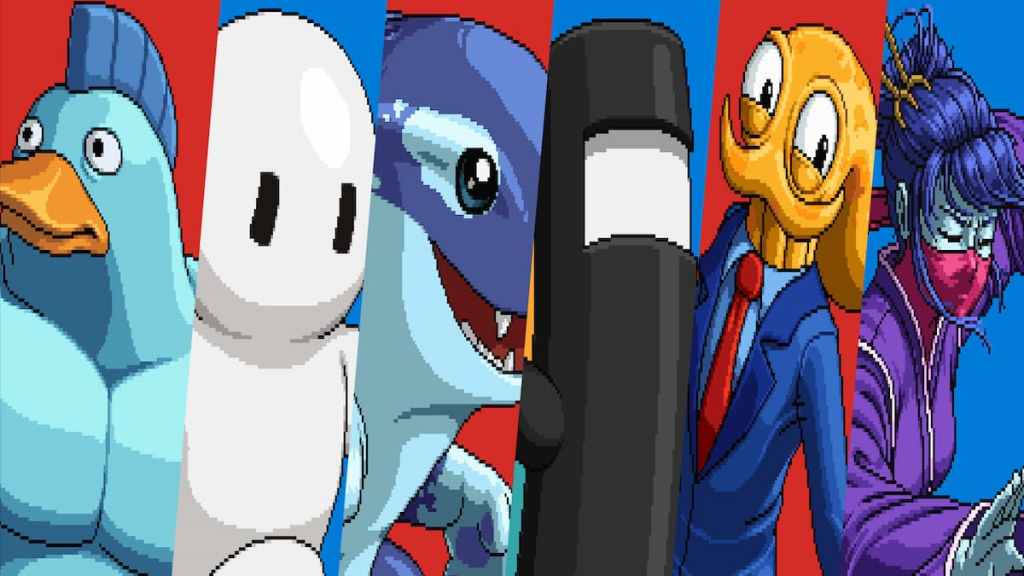 There's a new platform fighter in town and its name is Fraymakers. It's from the makers of the fan game Super Smash Flash 2, which took several fighters in and out of Nintendo properties in a Smash type fighter. With the success and praise fans gave SSF2, the devs have branched out into an original property, while still being a crossover fighter. Fraymakers pits several fan favorites from various indie games the brawler.
All Confirmed Characters in Fraymakers
The game was released for Early Access on January 18th, 2023. With this release, four characters were made available.
CommanderVideo from the series BIT.TRIP

He's a fast and aggressive fighter

Octodad from the series Octodad

He fights from midrange, utilizing his long limbs

Orcane from the series Rivals of Aether

He has a tricky playstyle that is based around water and puddles

Welltaro from the series Downwell

A versatile fighter with a wide range of movement options and weapons
While fans have been enjoying the fighters so far, there's still two more on the horizon to look forward to. One is Ultra Fishbunjin 3000 from the series Slap City. The other is The Watcher from the series Slay the Spire. While there's no release date for them, they were revealed alongside the launch of the Kickstarter. The Kickstarter reached several of its stretch goals, including DLC for future characters and two additional characters. The developers said this is way beyond what they expected so it may be a while before those characters come to fruition.
Related: Best Characters in Rivals of Aether: Ranked Tier List
---
If you're looking for more information on platform fighting games, like the leaked characters coming to Multiversus, stay tuned to Gamerjournalist. You can also check out the Facebook page for news on the latest games.