Fall DIY Recipes in Animal Crossing New Horizons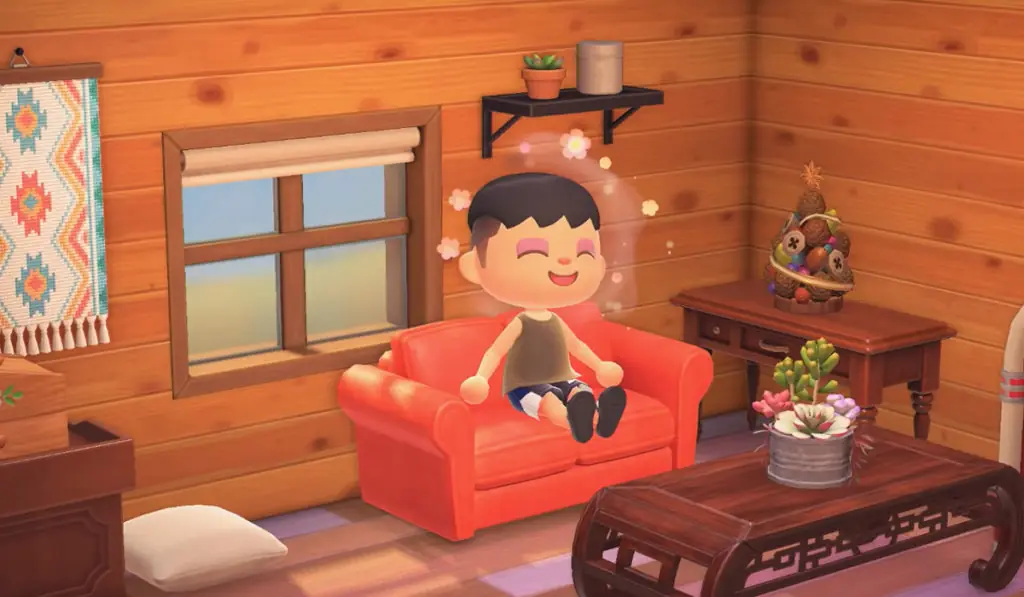 September 1 marks the beginning of the fall season for Animal Crossing New Horizons players in the Northern Hemisphere. There are many new seasonal changes, including some new crafting materials and DIY recipes.
Players can now find acorns and pine cones in trees around their island. You can find more information about how to get acorns here. In short, acorns come from hardwood trees, and pine cones come from cedar trees. These materials are only available during the autumn season, so it's good to start hoarding them!
What about the new crafting recipes? This guide will go over all of the different fall DIY recipes in Animal Crossing New Horizons.
How to find Fall DIY Recipes in Animal Crossing New Horizons
From September 1 through December 10, players can find Fall DIY Recipes inside the balloon presents floating across the island. You can shoot these down with a slingshot. There's about a 6% chance the balloon will contain a DIY recipe.
Fall DIY Recipes in Animal Crossing New Horizons
Here's a complete list of Fall DIY recipes in Animal Crossing New Horizons:
Acorn pochette
Colored-leaves flooring
Maple leaf x10
Clump of Weeds x15
Forest flooring
Rare mushroom x1
Round mushroom x2
Skinny mushroom x2
Flat mushroom x2
Clump of weeds x10
Forest wall
Elegant mushroom x2
Round mushroom x2
Skinny mushroom x2
Flat mushroom x2
Wood x10
Leaf stool
Maple-leaf pochette
Maple-leaf pond stone
Red-leaf pile
Maple leaf x3
Clump of weeds x4
Tree's bounty arch
Pine cone x4
Acorn x5
Maple leaf x5
Tree branch x15
Tree's bounty big tree
Pine cone x5
Acorn x4
Maple leaf x4
Tree branch x8
Clay x4
Mush wall
Elegant mushroom x1
Round mushroom x1
Skinny mushroom x1
Flat mushroom x1
Mush lamp
Skinny mushroom x1
Clay x5
Mush low stool
Mush parasol
Mush partition
Mush table
Mush umbrella
Mushroom wand
Skinny mushroom x3
Star fragment x3
Mushroom wreath
Tree branch x10
Round mushroom x1
Skinny mushroom x1
Flat mushroom x1
Mush log
Skinny mushroom x2
Log stool x1
Yellow-leaf pile
Acorn x3
Clump of weeds x5
Pile of leaves
Pine cone x3
Clump of weeds x5
Leaf campfire
Pine cone x3
Clump of weeds x5
Tree branch x3
Traditional balancing toy
Tree's bounty lamp
Tree's bounty little tree
Pine cone x6
Acorn x4
Hardwood x1
Pine bonsai tree
Tree's bounty mobile
Pine cone x2
Acorn x3
Tree branch x3